Ben Simmons Rages with Robert Kraft and Meek Mill in Vegas for Birthday
Ben Simmons
Rages with Bob Kraft & Meek Mill
... at Vegas Nightclub
Ben Simmons was with rich company for his birthday in Vegas over the weekend ... partying with a squad worth nearly $10 BILLION combined ... and TMZ Sports has the pics!!
The NBA Rookie of the Year kicked off his 22nd year with ragers at both Drai's and TAO nightclubs in Vegas on Saturday ... livin' it up with Sixers co-owner Michael Rubin (net worth: 3 billion), Patriots owner Robert Kraft (6 billion) and Meek Mill (okay, he's not a billionaire, but he's rich).
FYI -- all these guys played a huge role in the #FreeMeek campaign ... so it's great to see them all hangin' out together after the rapper's release.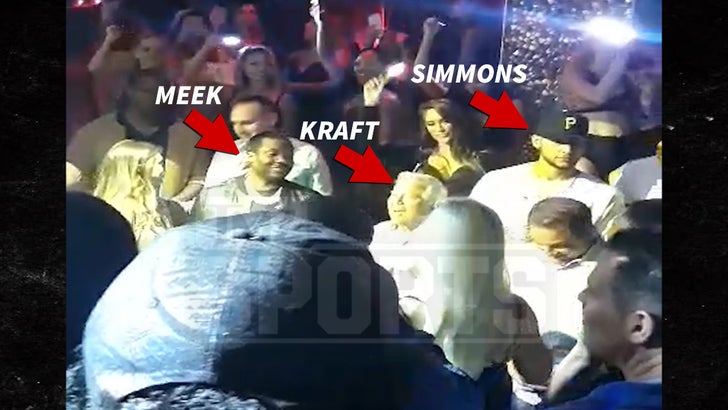 TMZSports.com
We're told the gang rolled together to Drai's to support Meek's performance ... and judging by our vid from TAO that same night, all eyes were on the Philly Clout Gang.
Only question left -- who got Simmons the best bday present??