Daniel Cormier Says Brock Lesnar Will Be Last Fight, Not Next Fight!
Daniel Cormier
Lesnar Will Be My Last Fight
... But Not My Next Fight!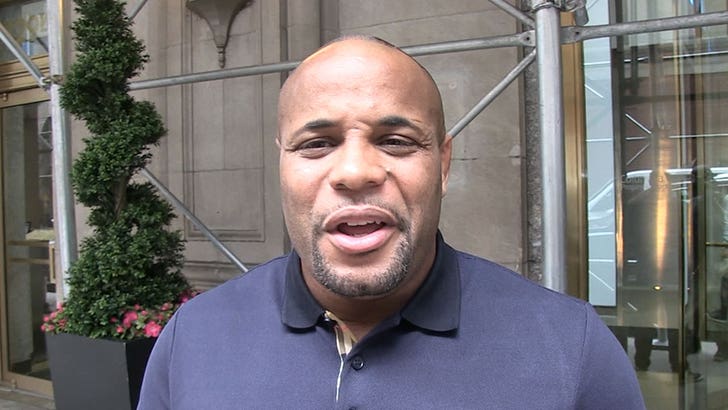 TMZSports.com
This is interesting ... Daniel Cormier tells TMZ Sports he wants to line up at least one more opponent BEFORE he gets in the Octagon with Brock Lesnar!
Cormier is currently nursing a broken hand from his victory over Stipe Miocic at UFC 226 -- the same night Lesnar rushed the Octagon and shoved him, hyping up a Cormier vs. Lesnar superfight!
But as Cormier pointed out, Lesnar won't be cleared to fight until early 2019 -- so, he wants another big fight while he waits for the WWE superstar.
So, who's it gonna be? Cormier says he's not even thinking about Jon Jones -- but if he miraculously gets cleared before DC retires, ya gotta think he'd strongly consider it.
We also asked Cormier if he'd be paying Lesnar a visit at SummerSlam next month to get some payback -- and DC says he's already made up his mind about that, too.