Safaree Samuels' Alleged Armed Robbers Used GPS Device to Track Him
Safaree Samuels
Armed Robbers Used GPS Device
To Track Him Before Stickup
Safaree Samuels was screwed from the get-go when he was robbed at gunpoint -- not only did he know one of the alleged assailants, but the dudes were tracking his every move before the hit.
Sources connected to the case tell TMZ ... cops found a GPS device which had been installed on Safaree's car before he was held up at gunpoint in April and robbed in New York. We're told it's unclear when the device was planted, but cops believe it's how the robbers pinpointed Safaree.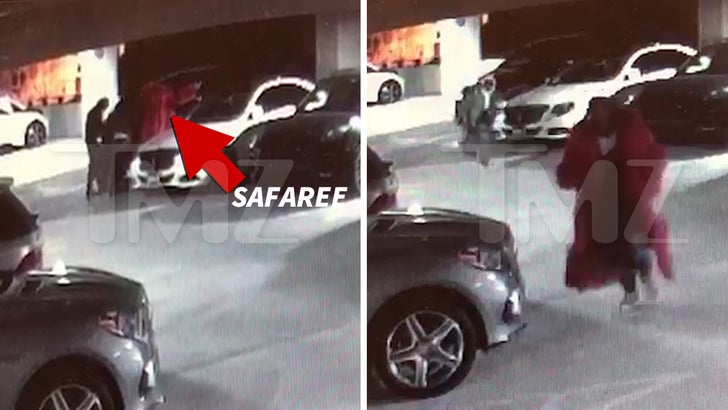 TMZ.com
Interestingly enough, our sources say this tracking technique is one that's been used by authorities in NYC as of late ... and they even think the perps picked up the trick from them. We're told these GPS devices have been getting used more and more in high-profile stickups.
As we reported ... two suspects have already been arrested in the case, one of whom Safaree knows very well. A third man has also been arrested in connection with the crime.
Safaree told cops the robbers took upwards of $183k in cash and jewelry from him. We reached out to his attorney, James Leonard Jr., who declined to comment.