UFC's T.J. Dillashaw to Gervonta Davis, I'll Beat Your Ass!
UFC's T.J. Dillashaw
To Gervonta Davis ...
I'll Beat Your Ass!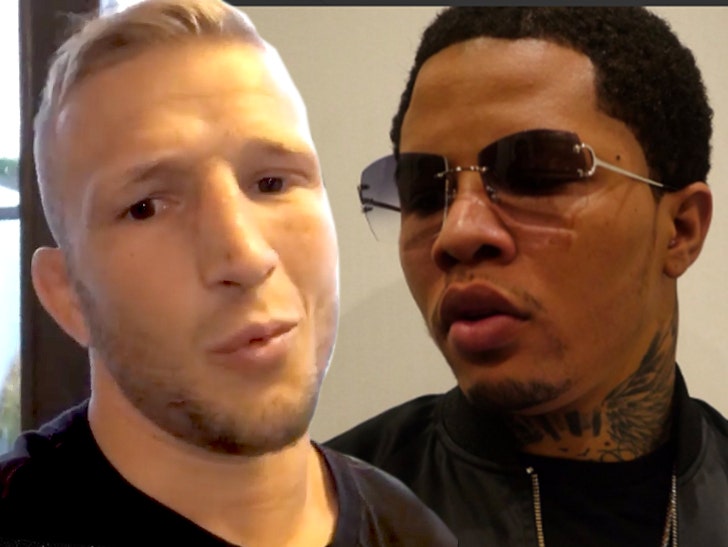 Breaking News
Tank has been talking about getting into the Octagon for a while -- previously telling TMZ Sports he truly believes he has the talent, athleticism and skill to compete in MMA.
And, after he watched T.J. beat up Cody Garbrandt at UFC 227 over the weekend, he tweeted out a challenge to the bantamweight champ.
"I wanna fight the dude that fought Cody yesterday."
Well, T.J. saw the tweet and shot back with a little trash talk of his own -- "Bring it! I heard they were handing out belts after [Vasyl Lomachenko] left your division."
Obviously, if this fight were to come together it would take some time -- but Davis says he's serious about it.