Goldberg Calls Secret Service Over Trump Death Threats, 'I'm Taking Them Down'
Goldberg
Calls Secret Service Over Trump Death Threats
... 'I'm Taking Hackers Down'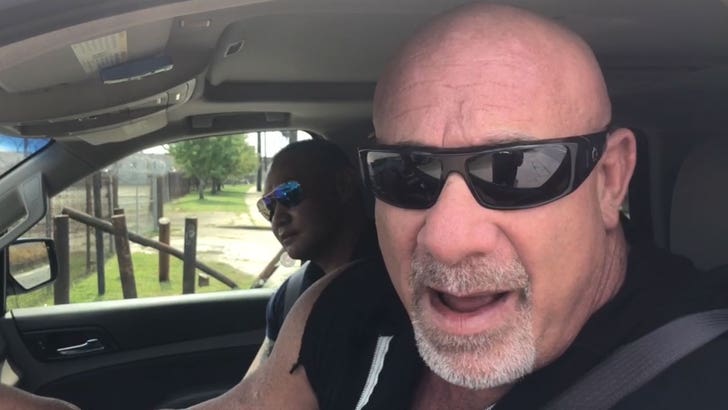 TMZSports.com
2:42 PM PT -- GOLDBERG IS PISSED!!
We just shot the WWE legend in Atlanta and he WENT OFF about the hacking situation ... telling us he's working with the Secret Service because he wants the hacker punished to the fullest extent of the law.
"I'm sick and flippin' tired of people trying to steal people's identity because it's happened to me a number of times. These people are bullies and I'm sick and tired of it."
"This time when I got hacked, I called the Secret Service on my own and I'm taking them down."
10:56 AM PT -- Goldberg's rep tells us the wrestling legend has already been in touch with the Secret Service regarding the tweets from his account threatening President Trump.
As we reported, Goldberg claims he was hacked -- and now, we're told Goldberg and his team have offered to do whatever they can to help authorities catch whoever's responsible.
WWE Hall of Famer Bill Goldberg insists he did NOT call President Trump a "spatastic sh*t head" in a series of violent tweets directed at the POTUS ... claiming he was hacked.
Goldberg's official Twitter account started going off about Trump on Wednesday. The first tweet read:
"Why have you been threating me and my wife you dick head just because you're the president doesn't mean you can make threats using your new found power we should go into the ring together no secret service just you and me."
A follow-up tweet to Trump said, "I challange you to a fist fight you spatastic sh*t head ill f**king kill you."
We reached out to Goldberg to see what the beef was about -- and his rep, "Uncle Louie" Gregory, told us he was the victim of social media hackers.
"The Official Goldberg twitter continues to be a target for opportunistic hackers with bad intentions who are seeking notoriety and revenue. Team Goldberg will continue to address this issue while Goldberg is in ATL with Tu Lam working on his show 'Knife or Death' for the History channel."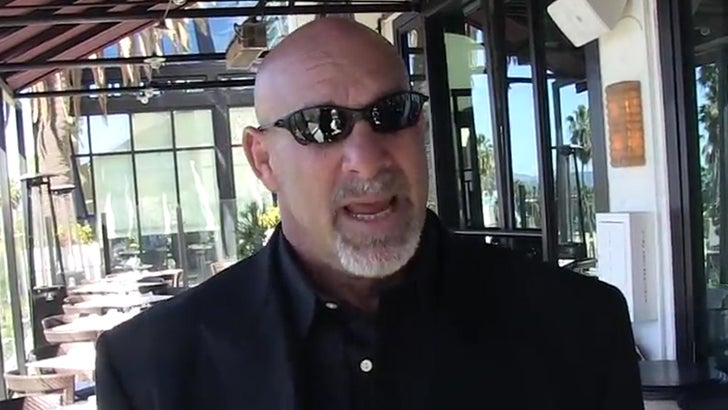 NOVEMBER 2015
TMZSports.com
Goldberg was once friends with Trump and appeared on 'Celebrity Apprentice' back in the day. But the two had a falling out and are no longer friends.
Originally Published -- 8/22/2018 10:35 AM PDT