Logan Paul and KSI Fight to a Draw in YouTube Superfight, Jake Defeats Deji
Logan Paul vs. KSI
It's a Draw!!!
... But Jake Defeats Deji
The YouTube superstars' superfight night in Manchester, England -- featuring Logan Paul vs. KSI and Jake Paul vs. Deji -- is over ... after the judges called the second battle of the bros a draw.
The 2 went the 6-round distance in an entertaining and exhausting fight, but in the end KSI's hand was raised ... along with Logan's.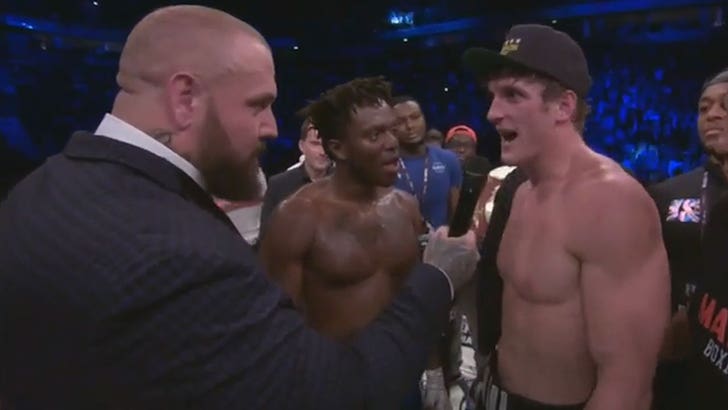 YouTube
The judges' scorecards came out to a majority draw, which can only mean one thing -- REMATCH!!
As for the fight ... Logan dominated the first 2 rounds by landing a number of jabs and body shots, but the momentum seemed to turn after KSI threw a cheap shot after the bell at the end of round 2 ... causing Jake to angrily jump in the ring.
After that, KSI's energy level looked much higher than Logan's -- especially in the final round -- as he threw a series of violent haymakers ... many of which connected.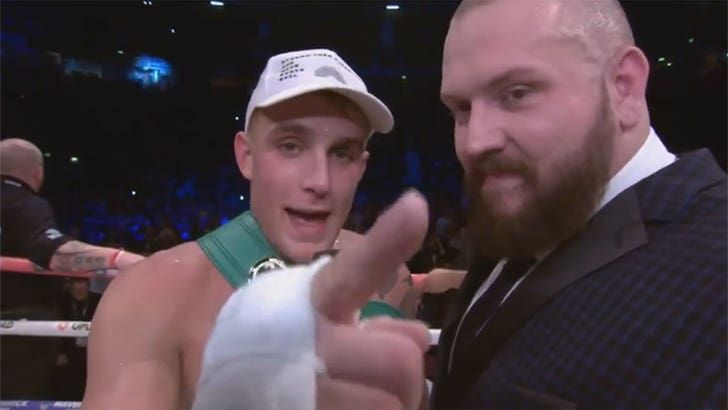 YouTube
Earlier, Logan's younger bro Jake defeated Deji in the 5th round by knockout after wearing him down with a flurry of punches in the previous 2 rounds. Deji's corner threw in the towel as Jake continued his barrage in the fifth.
The 2 were aggressive from the opening bell, throwing jabs and hooks and landing head and body shots galore ... and Jake's bloody face in round 1 showed the damage.
He was able to recover, though ... and seemed to have more stamina and composure as the fight went on.
As we reported ... Logan and KSI came face-to-face Friday for weigh-ins one final time before they entered the ring to pummel each other ... and brought the insults.
KSI decided to go after L.P.'s girlfriend, Chloe Bennet ... by walking onto the stage wearing a mask of the "Agents of S.H.I.E.L.D." star's face. Logan hit back with a jab at KSI's apparent bad breath ... by giving him some gum.
As for the Jake fight ... he predicted a 1st-round KO of Deji when asked by legendary boxing announcer Michael Buffer at Friday's weigh-in. Deji responded by calling Jake "delusional."
Two days earlier ... Jake slapped Deji in the face when KSI's little bro crashed his gym where he was meeting up with fans for autographs and pics.
But none of that matters now ... to the victor go the spoils.