Luis Gonzalez 'Blessed and Honored' to Be Pallbearer for John McCain
MLB Great Luis Gonzalez
'Blessed and Honored'
To Be Pallbearer for John McCain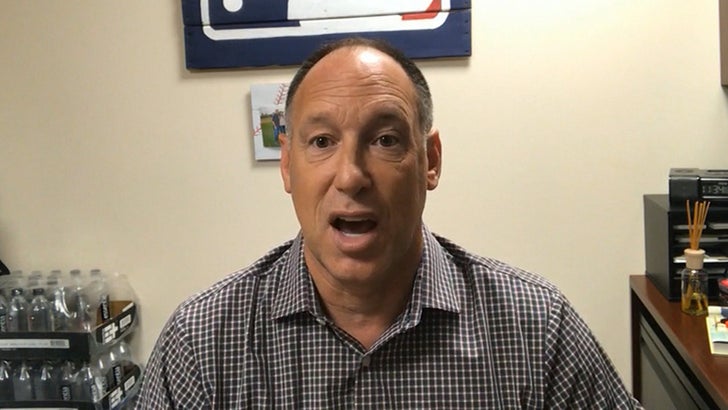 TMZSports.com
Ex-MLB star Luis Gonzalez says the moment he was asked to be a pallbearer for John McCain was one of the highest honors of his life ... but admits it was weird, since McCain was still alive at the time.
Gonzalez will be one of the 6 men selected to carry McCain's casket at his funeral on Thursday -- and tells TMZ Sports the late Arizona senator had been planning out the event for months.
"I've known for a while," Gonzales tells us ... "[McCain's team] had contacted me a while back, a few months back to ask if I'd be willing to be a pallbearer."
"First of all, it's an honor. And secondly, he was still living at the time so it was a strange request."
Gonzo and McCain have been friends since the days Luis played for the Arizona Diamondbacks -- they would text, talk on the phone and attend events together.
Luis says he was always impressed with McCain's knowledge and enthusiasm for sports -- noting he never wanted to sit in VIP suites in stadiums, he always loved hanging with the people in the bleachers.
"He was a great person who cared about other people."
McCain's funeral service will take place on Thursday at the North Phoenix Baptist Church. NFL star Larry Fitzgerald -- another close friend of McCain's -- is scheduled to deliver a speech.