Nick Diaz's Attorney Says Domestic Violence Case Dropped
Nick Diaz's Attorney
Dom. Violence Case Dropped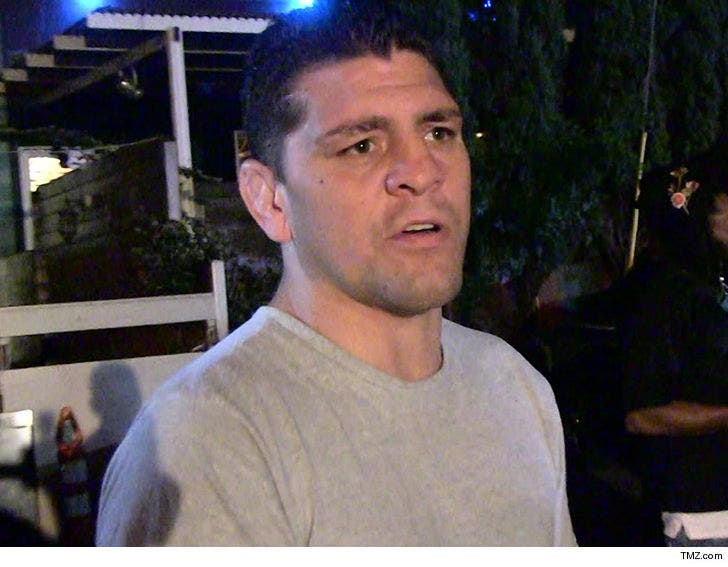 Breaking News
3:30PM PT -- Diaz released a statement addressing the case ...
"I'm grateful this case is finally over, I want to thank my team and my lawyer Ross Goodman for the excellent work. But most importantly, I want to thank the fans who stuck by me throughout this process. I'm happy to put this chapter of my life behind me and I'm looking forward to focusing on my return."
Nick Diaz is officially off the hook in his felony domestic violence case ... at least, according to the UFC star's attorney.
As we previously reported ... Diaz was arrested back in May after a woman claimed he slammed her to the ground and choked her in a Las Vegas home.
When cops arrived, officers say the woman had injuries -- she was transported to a nearby hospital for treatment.
Diaz was facing 3 felony domestic violence charges and a misdemeanor -- serious business.
But now, Diaz's attorney Ross Goodman has told ESPN ... prosecutors have thrown out the case and Nick is in the clear.
"[Nick is] grateful the District Attorney's office was fair and thoughtful in reviewing this case based on the evidence," Goodman said to ESPN.
"Truth delayed is better than no truth at all and I trust that the ultimate dismissal of all charges with prejudice will be viewed as total vindication for Nick and clears his name from being associated with such horrific but false allegations."
We spoke with Nick after the incident -- and he joked that he was framed.