Ronda Rousey to Conor, 'You Don't Have to Get Arrested to Sell a Fight'
Ronda to Conor
You Don't Have to Get Arrested
... To Promote a Fight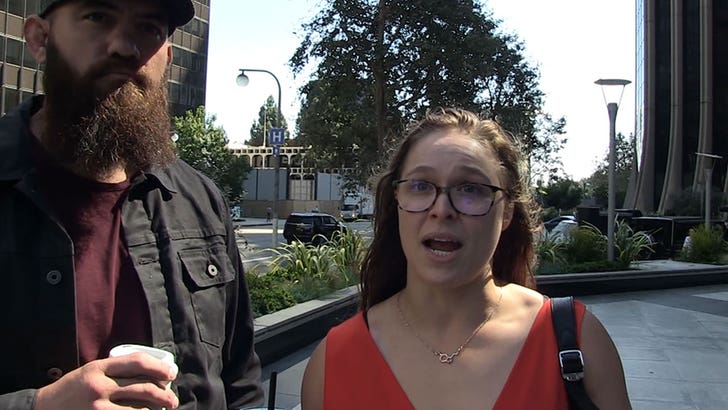 TMZSports.com
Ronda Rousey says Conor McGregor crossed the line promoting UFC 229 -- and injured her friends in the process -- telling TMZ Sports no one should break the law to sell a fight.
"I understand promoting fights and having to sell them. I really do," Ronda says ... "But, I don't think people have to get arrested in order to do that."
"I think I've been able to prove that you can make a fight exciting and make people really wanna see it without crossing any legal lines."
Ronda is obviously referring to the bus attack at Barclays Center -- when Conor and his gang of hooligans smashed up a bus with a steel dolly, injuring several UFC fighters who were inside.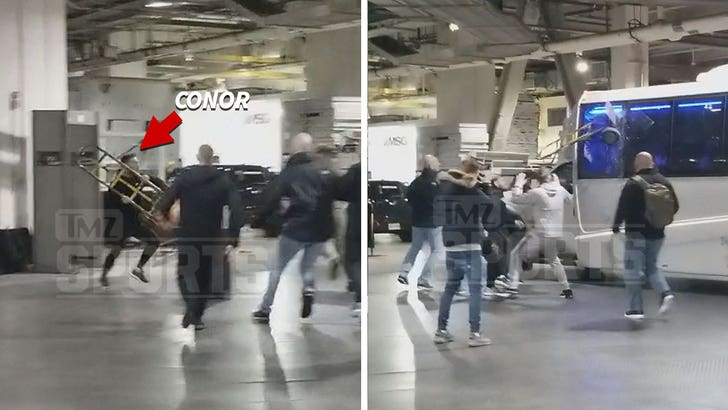 4/5/18
TMZSports.com
"I think that Khabib jumping out of the Octagon was not as bad as throwing objects at a bus, because my friend Rose Namajunas was on that bus. My friend, Michael Chiesa, missed his fight because [he got cut by the glass]."
When asked if the UFC needs to draw a hard line and punish Khabib harshly for the post-fight melee ... Ronda had some stern words for her former employer.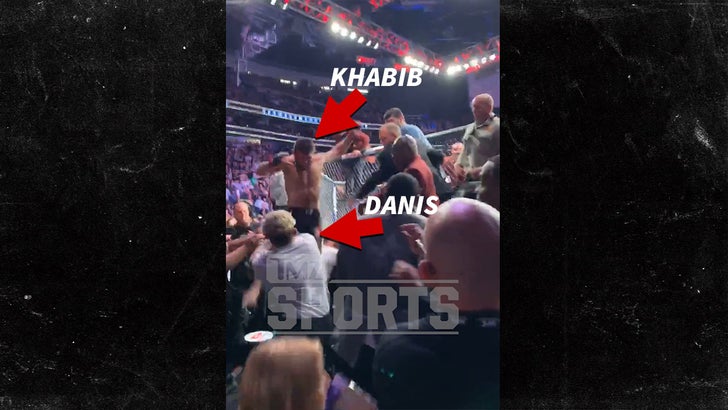 TMZSports.com
"I think, if you're gonna draw the line there, you should have drawn it before that."
"I just feel like there has to be equal treatment all the way across the board. I don't think that anyone should get special treatment because they're a bigger draw."
Ronda is echoing the feelings of many critics who believe Conor should have received a substantial punishment from the UFC over the bus attack.
Dana White has insisted Conor has paid dearly -- he was arrested, he's being sued and he can't fight in New York. But, others feel he deserved a substantial suspension and fine as well.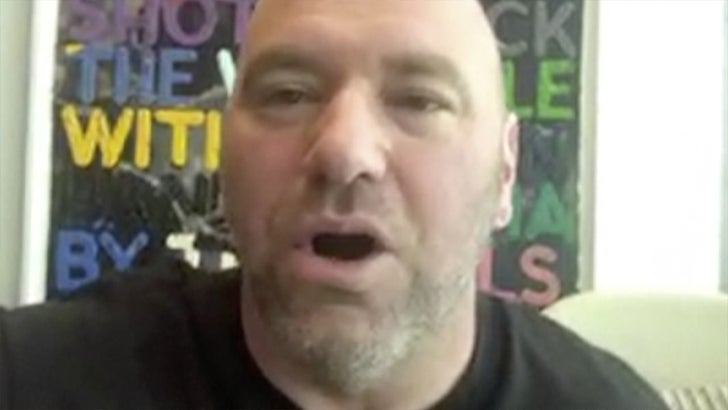 TMZSports.com
And, Ronda doesn't stop there ... she also says the UFC should come down harder on fighters when it comes to punishing other misdeeds.
"I would be much more strict about everything. I say you get popped for steroids once, you're banned for life," Ronda says.
"You know, but then again I'm not the promoter of a multi-million dollar organization."
"It's just you have to think about, you know, from their perspective when is it not worth it anymore? I don't want the company to be prioritizing this quarter over the next 10 years."
Ronda says she comes from a place of wanting to grow the sport and making it more family friendly.
"I don't want it to get to the point where people are not buying tickets to go see fights live, because they are afraid of what could happen in the arena."
All that said, Ronda is still a massive MMA fan and considers Conor McGregor a friend -- and would even go to bat for him with Vince McMahon if he ever wanted to join WWE.