Fabolous Patched Things Up with Emily B's Dad Day After Shooting Threats
Fabolous
Patched Things Up with Emily B's Dad
Day After Shooting Threats
Fabolous and his baby mama's father agreed to let bygones be bygones shortly after that on-camera confrontation where Fab made death threats ... TMZ has learned.
Sources close to the rapper and Emily B tell TMZ ... as heated as the argument was back on March 28, Fab and Emily's dad connected the very next day. We're told they discussed how things got out of hand, and said they would bury the hatchet. They've been hanging out together like family ... just like they used to before they went toe-to-toe.
What makes this awkward now is the fact Fabolous was just indicted for allegedly assaulting Emily, and for threatening to shoot her dad during that frightening driveway exchange.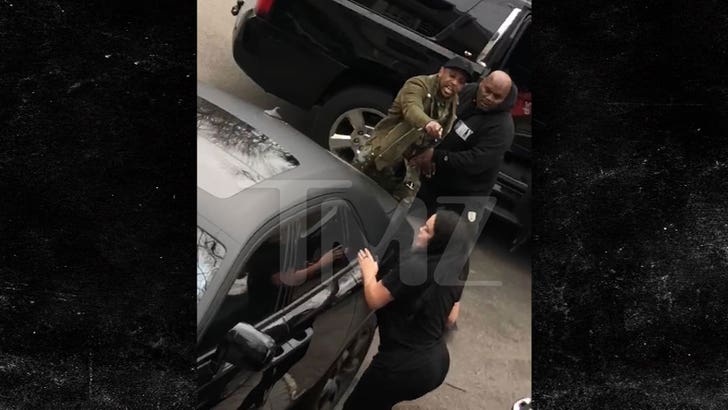 MARCH 2018
TMZ.com
TMZ got the video showing Fabolous fly into a rage while brandishing a pair of scissors, and yelling about shooting Emily and her father.
We're told Fab and Emily's father are so tight now, he's even willing to testify on Fab's behalf if the case goes to trial. As we've told you, Emily and Fabolous are still together. Likewise, our sources say he and her father were best friends before the incident, and remain that way now.
Oh, and we're told those reports Fab and Emily are married ... are false.