Oscar De La Hoya Throws Baller Casino Party For Girlfriend's Birthday
Oscar De La Hoya
Baller Casino Birthday Bash
For Smokin' Hot Girlfriend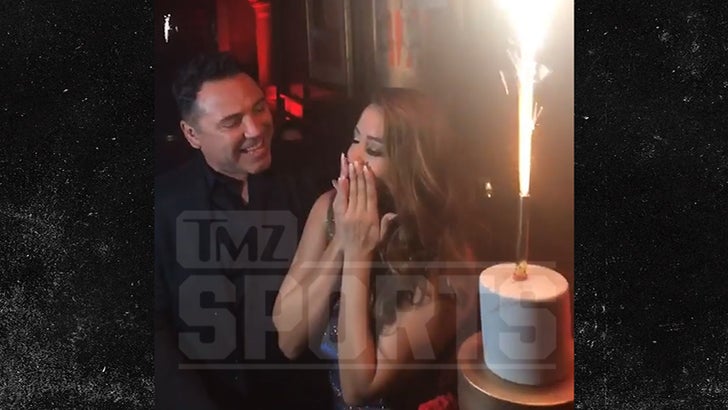 TMZSports.com
Oscar De La Hoya loves his girlfriend sooooo much ... he rented out an entire bar and threw a kick-ass party for her birthday ... and TMZ Sports has the vid!!
Sources tell us the Golden Boy booked the White Horse in Pasadena last weekend for Anna Valencia's 30th ... decking the place out in a casino theme, complete with blackjack tables and chips featuring her face!!
We're told the boxing champ footed the entire bill for the night (even the open bar) -- which he can definitely afford after putting together the largest contract in the history of pro sports.
Remember, it was Golden Boy that negotiated Canelo Alvarez's $365 MILLION fight contract with DAZN ... in which Canelo will take 11 fights over 5 years. Oscar's cut has gotta be pretty sweet.
As for Valencia, she's a model and an actress ... and has even done work with Golden Boy Promotions as an on-camera reporter.
The couple has been dating since earlier this year ... and by the looks of it, they couldn't be happier.