YouTube Star Lele Pons Witnesses Photographer Friend Seriously Injured in Hit & Run
Lele Pons
Witnesses Photog Friend Struck
In Hit & Run Accident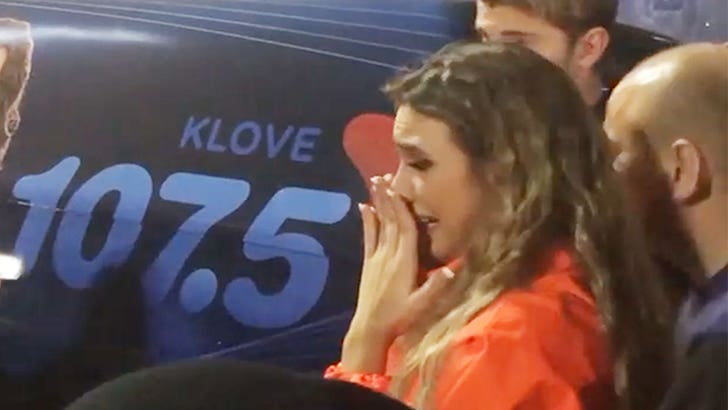 El Precio De La Fama
1:29 PM PT -- Lele just addressed the hit-and-run on Twitter, saying the car that struck Corentin was a grey Acura ... adding that she and her team have provided all the details they witnessed to police. She also said she'll be taking a break from social media to concentrate on Corentin's recovery.
YouTube star Lele Pons saw something truly horrific -- her friend was struck by a speeding vehicle ... which didn't stop and sped off in a hit and run ... TMZ has learned.
Law enforcement sources tell us Lele's friend, celeb photographer Corentin Villemeur, was walking through a crosswalk Tuesday night in Hollywood when he was hit by the car ... which had just run a red light.
We're told Lele was in a parked car nearby and rushed out to be by his side as paramedics arrived. As you can see in video from the scene, Lele was freaking out as the crowd gathered.
Sources close to Lele tell us Corentin had just attended her performance with Latin singer Karol G at Avalon Hollywood. She saw the accident happen as they were leaving the club.
We're also told one of Lele's other friends followed the suspect and got a license plate, which they reported to cops. We're told police are currently pursuing leads.
Corentin is in critical condition with a fractured skull and a broken leg ... a GoFundMe page has been set up to help Corentin.