Tito Ortiz Wants To Visit Donald Trump In White House After Beating Chuck Liddell
Tito Ortiz
I Wanna Visit Trump
... After Beating Up Liddell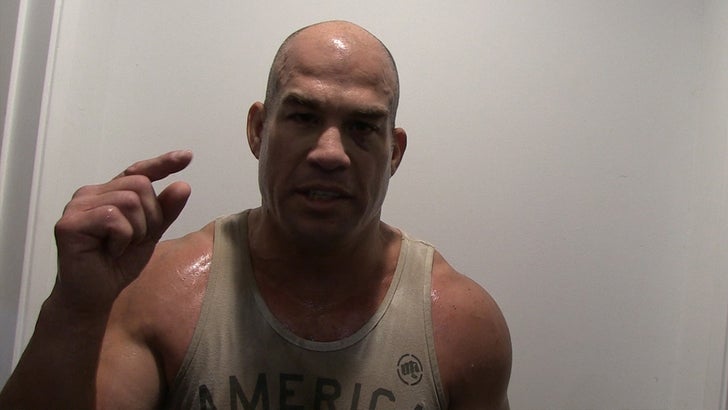 TMZSports.com
TMZ Sports talked to Ortiz at Kings MMA in West Hollywood -- where Tito was preparing for the Ortiz-Liddell trilogy fight on November 24 -- and we asked if he'd be down to take a trip to 1600 Pennsylvania Ave ... if he wins.
"I would love to visit the White House. I've been supporting Trump since day 1."
In the past, visiting the W.H. has been a rite of passage for championship athletes -- until Trump was elected -- and many stopped going (see Warriors, Eagles).
Remember, Tito personally knows Trump ... he was on "The Apprentice" back in '08.
The "Huntington Beach Bad Boy" says being down with Trump -- especially for someone of Mexican descent -- ain't always been easy.
"I've lost a lot of fans, but I've gained a lot of fans too."
Ortiz also had a message for the Prez ... who's a big fan of combat sports.
"Donald Trump, keep doing what you're doing, man. I appreciate you. I love your support. And, keep standing your ground, and speak the way all the rest of us Americans need to be spoken for."
"Yeah, you say a few things on Twitter that you probably shouldn't say, but at the end of the day, you're a true American like the rest of us are. Thank you very much for what you do for our country."