Dana White Almost Fought Tito Ortiz, But We're Good Now!
Dana White
Trained to Fight Tito Ortiz
... But We're Good Now!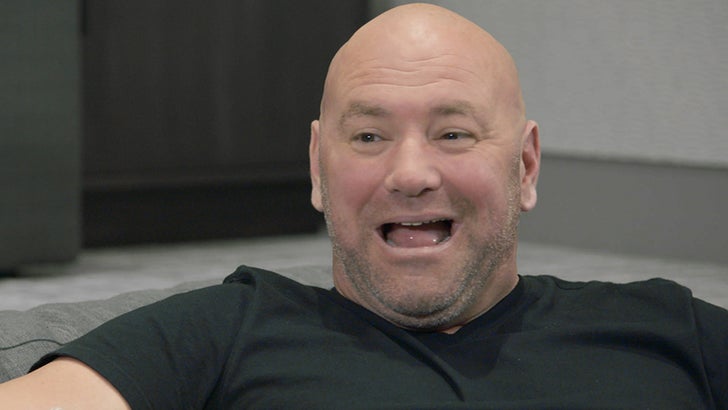 OBJECTIFIED
Dana White once hated Tito Ortiz's guts so much that the two men almost had a real-deal boxing match in 2007 -- but we're told the two are actually on good terms now.
It's no secret that White and Ortiz clashed -- but things got so bad back in the day that Dana says the guys were gonna duke it out FOR REAL in a boxing match until, at the 11th hour, Ortiz got cold feet.
White tells Harvey Levin the story about how he brought in a boxing coach and a team to prep for the fight and it'll all be featured on "OBJECTified," which airs Sunday on FOX News Channel.
What's really interesting ... White is CONVINCED he would've won the fight over the UFC Hall of Famer, telling Harvey he had real boxing experience back in the day and felt he is a superior striker.
"I absolutely would've won that boxing match."
Good news for both sides ... they're in a much better place now. No fighting in their future.