Floyd Mayweather Says Tokyo Fight's Back On, 'We're Gonna Make It Happen'
Floyd Mayweather
The Tokyo Fight is Back On ...
'Gonna Make It Happen'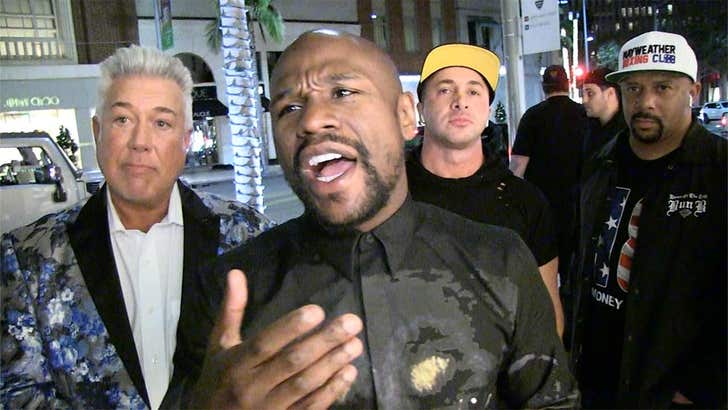 TMZSports.com
Floyd Mayweather says the Tokyo fight that was on and then off ... is back on -- and he's telling TMZ Sports exactly how it's gonna go down.
Remember, Floyd was supposed to fight 20-year-old kickboxer Tenshin Nasukawa on New Year's Eve ... but recently backed out ... saying promoters misled him about the scale and nature of the bout.
We talked to Floyd Wednesday night as he left Peter Marco jewelry in Beverly Hills ... and he told us the fight is very much alive.
"We're gonna make it happen."
Question is ... is it boxing, kickboxing or MMA?
"Rules? It's gonna be a little boxing exhibition. No kicking," Floyd told us ... "I'm moving around with the guy for 9 minutes, and of course it's gonna be the highest paid exhibition ever."
Bottom line ... the money's just too good to pass up, as long as the fight goes down on Floyd's terms.
"It's a no-brainer. Just because I'm retired from boxing," Mayweather says, "I still make appearances worldwide and make a ton of money."