Paris Hilton's Ex-Fiance Chris Zylka Wants the $2 Million Engagement Ring Back
Paris Hilton
She Still Has the Engagement Ring
... But He Wants it Back
Paris Hilton has yet to return the VERY expensive ring Chris Zylka gave her when he got on bended knee earlier this year, but it may just be a matter of time before she has to fork it over.
Sources close to Chris tell us, he bought the ring -- valued at $2 MILLION. Based on what we know, he got a massive discount. The jeweler and Paris have a close relationship, and publicity for jewelers is as valuable as cold, hard cash.
Now ... we're told Paris is the one who broke off the engagement. Under California law, if she calls off the engagement, he gets the ring back. And, not surprisingly, we're told he wants it back.
We're told Paris and Chris haven't seen each other since the split, and he hasn't requested that she turn the ring back ... but we know he wants it.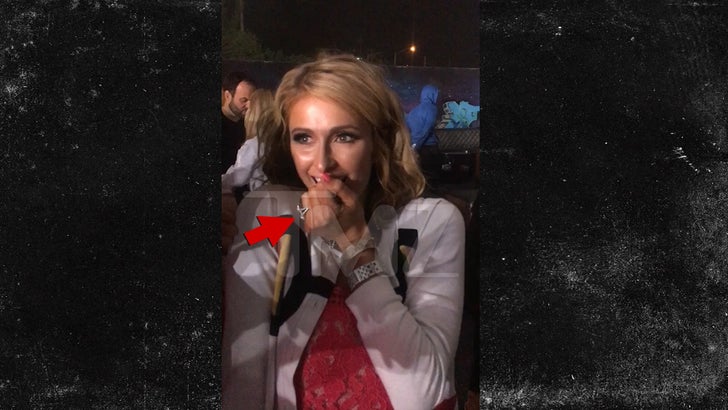 3/28/18
TMZ.com
Our sources say Chris will make the hard ask if Paris doesn't get the hint. Copy that, PH?