Paris Hilton's Mom Not Giving Up on Her Getting Married, Still Has Love for Chris
Kathy Hilton
Paris Will Walk Down the Aisle ...
Eventually, Maybe, Riiiight?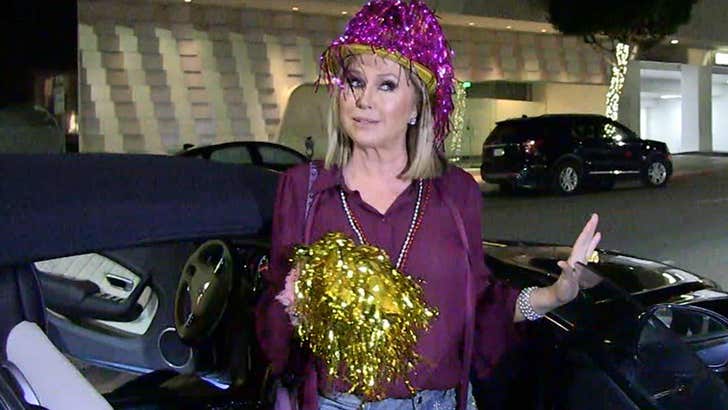 TMZ.com
Kathy Hilton says she's sure her daughter won't live out her days single-and-ready-to-mingle ... but, honestly, she doesn't really seem THAT sure.
We got Paris' mom and dad leaving Mr Chow in Beverly Hills Friday night, and Kathy's all decked out in purple and gold pom poms. She and Rick were leaving Billy Idol's birthday party ... yeah, it's cool being rich and famous.
Anyway, even though the engagement's off between Paris and Chris Zylka, Kathy's got nothing but nice things to say about the guy ... and tells us she stays out of their business.
But, we had to ask ... do Paris' parents think their girl will ever be a bride? Rick believes he'll walk her down the aisle someday, but Kathy ... might need a little more convincing.
As we reported ... Paris broke up with her fiance last month, but there were some red flags before that ... like when Kathy told us Paris was too busy to set a date. And, As far as we know, Paris still has the $2 million engagement ring Chris gave her ... but he wants it back.