Marcellus Wiley Says Redskins Didn't Make A Bad Decision Claiming Reuben Foster
Marcellus Wiley
Redskins Didn't Make A Bad Decision
By Claiming Reuben Foster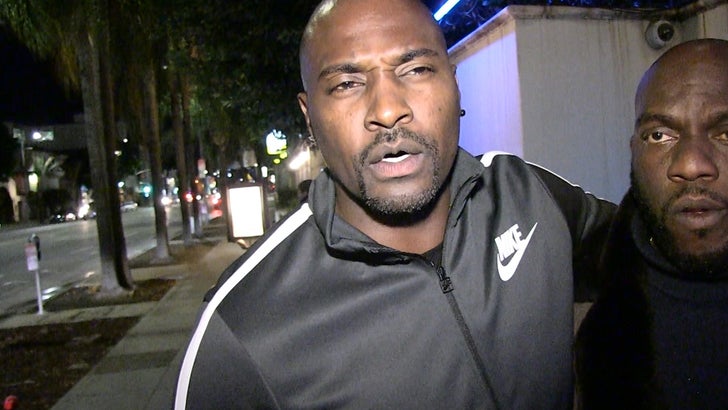 TMZSports.com
Marcellus Wiley says the Redskins did the right thing in claiming Reuben Foster ... telling TMZ Sports the linebacker is "innocent until proven guilty" and deserves a second chance.
There aren't many that would agree with the ex-NFL superstar ... 'cause Foster has now been accused of domestic violence multiple times in the last year -- including being arrested 3 days before the 'Skins picked him up.
But, Wiley explains, "You gotta allow the guy to have his opportunity. He's not on the field right now. They claimed him off waivers and they wanted to make sure that, 'We do the proper investigation and figure out who he is and what happened.'"
"And, look, there are some question marks about this allegation, because last time, his girlfriend recanted her story."
Marcellus tells us Reuben deserves the chance to let the process play out -- and says the Redskins are doing the right thing by keeping him off the roster until it does.
"Let's just respect the entire process ... remember when we had to actually think you were innocent until proven guilty? I'm still in that place."
We also asked Wiley for his take on the Kareem Hunt situation ... and while Wiley says the RB made a HUGE mistake -- he doesn't believe the superstar's career is over.
BUT -- Marcellus says the 23-year-old HAS to show remorse in order to latch back on with another NFL team.
"He has to earn that opportunity ... if he earns a second chance by contrition, by rehabilitation, he'll get it."