Lil Uzi Vert Says He Didn't Ignore Lil Nas X and He's Down to Collab
Lil Uzi Vert
I Didn't Leave Lil Nas X on Read
... Down for 'Panini' Remix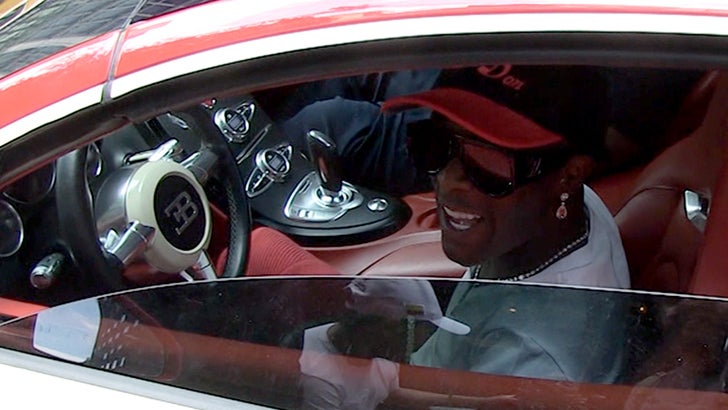 TMZ.com
Lil Uzi Vert says people who think he shaded Lil Nas X -- including X himself -- are tripping and just don't understand etiquette on Twitter ... where sending a heart is all that's required.
Allow us to explain -- Lil Nas was trending, again, this week when he shared a screenshot of his DM asking Uzi to collab with him on a "Panini" remix ... but getting no reply. Fans accused Vert of leaving X on read ... a clear sign of disrespect, or at least indifference.
But, Lil Uzi tells us he did reply by sending a heart, which suggests he's interested ... and if Lil Nas X wants to collab, Uzi says he's all for it.
Uzi's kinda got a point for not hitting X back with a longer reply ... Uzi says they've never met. Sounds like that's about to change though.
We also had to ask Uzi about the flashy new (but used) $1.7 million Bugatti he debuted at his blowout birthday bash. He's still flaunting it, but not down to talk price. Umm, spoiler alert? Sorry, Uzi.