Conor McGregor Fans Take Over Las Vegas, 'Let's F**king Go, Conor!'
Conor McGregor
Fans Take Over LV
'Let's F**king Go, Conor!!!'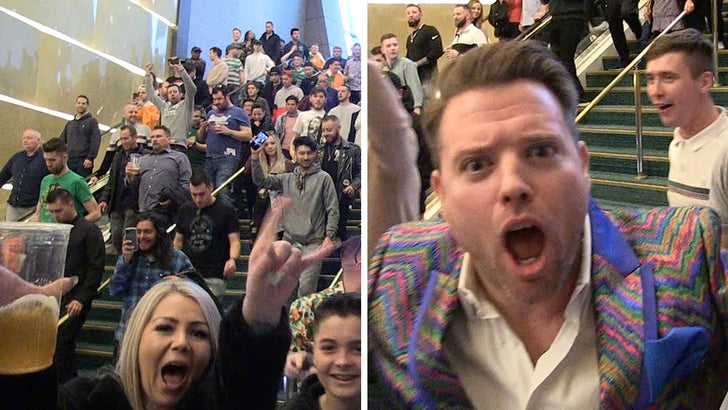 TMZSports.com
4:45 PM PT -- We're still more than 24 hours away from the fight ... but Conor McGregor fans are already taking over Las Vegas -- screaming his name and raging on the escalators at Park MGM!!!
Ya gotta watch the clip ... McGregor fans -- some clearly pretty lubed up already -- are going insane, with one guy yelling at our camera, "Let's f**king go, Conor!!!"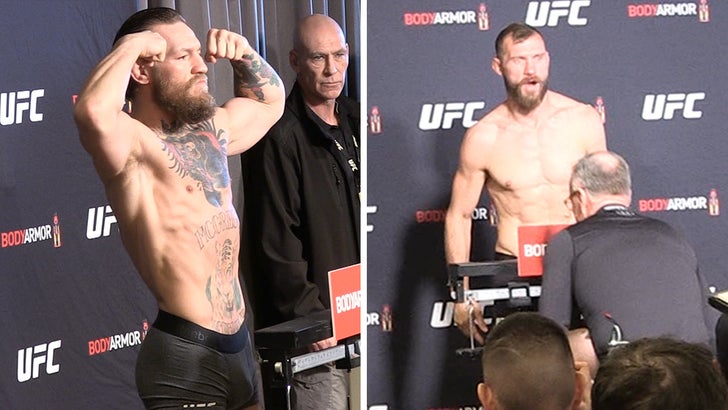 TMZSports.com
Conor and Cowboy both hit 170 on the dot -- perfect weight for their welterweight matchup Saturday night at the T-Mobile Arena in Las Vegas.
But now, he's moved up in weight and he looks pretty good -- big, strong and UFC doctors say he's in the best shape of his MMA career.
As for Cowboy, DON'T SLEEP ON THAT GUY -- Cerrone holds the UFC record for most victories, most finishes and most fight bonuses!
Both fighters will next attend the UFC ceremonial weigh-in -- which goes down later Friday in front of thousands of fans. It's usually a chaotic scene. We'll have the highlights for you right here.
Originally Published -- 10:22 AM PT