Tiffany Haddish Getting Advice From Tyler Perry On How To Start Studio
Tiffany Haddish
I'm Ready To Start My Own Studio ...
Tyler Perry's Teaching Me!!!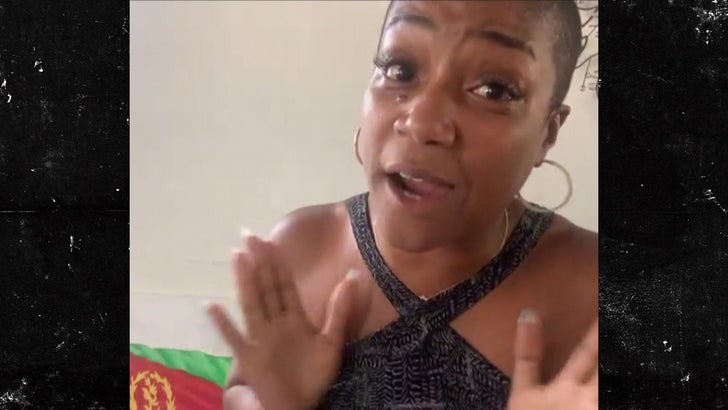 TMZ.com
The actress and comedian joined us on "TMZ Live" and we asked her if she's got aspirations to be like Tyler and one day start a movie studio in her name.
Tiffany says she would love to follow Tyler's lead and tells us he's actually been teaching her how to start a studio from scratch. Tiffany's already got a name picked out, and it's pretty catchy and appropriate.
Speaking of billionaires, Tiffany tells us she's been hanging with other members of the triple comma club, and picking their brains about business. Smart woman.
It's an interesting and fun conversation ... and Tiffany tells us why the eyes never lie at Dave Chappelle's socially-distanced comedy shows, and why she wants to give her acceptance speech for her Emmy nom for her Netflix special, "Black Mitzvah" another take.