'L&HH' Moniece Slaughter Hit With Restraining After Attack at Cardi B Party
'L&HH' STAR MONIECE SLAUGHTER
Restraining Order Issued After Attack at Cardi Party
1:09 PM PT -- Slaughter's attorneys, from Adeife & Rabii APC, tell us the judge didn't grant the restraining order because of the actual attack at the party, but instead for what happened after.
They tell us, "The judge determined that Ms. Slaughter's admission of cellular communication with the petitioner after she was served with the TRO was a violation of the order irrespective of the petitioners repeated attempts to contact her."
However, they say Slaughter only tried to contact the woman after she allegedly posted her home address online ... her attorneys tell us Slaughter just wanted the information removed.
They conclude in telling us, "Ms. Slaughter fully intends to exhaust any and all legal and equitable remedies available to her for her safety and her families."
Moniece Slaughter is being ordered to stay the hell away from some folks who claim the "Love & Hip Hop" star attacked them at Cardi B's birthday party.
According to new legal docs obtained by TMZ ... two partygoers just got permanent restraining orders against Moniece.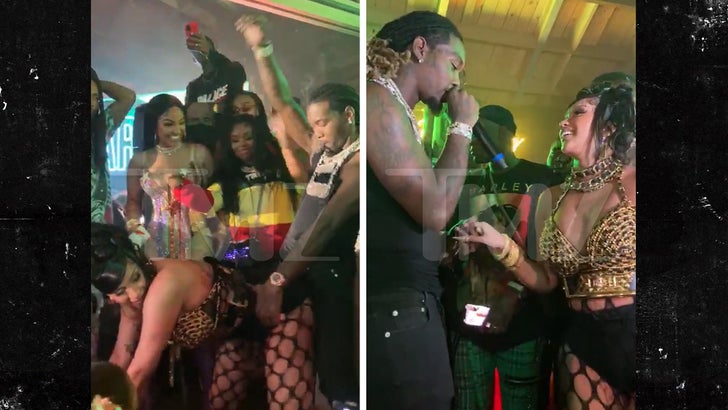 10/11/21
TMZSports.com
Moniece's accusers beelined it to court, claiming she was using her celebrity to harass them and smear their names with false allegations, and a judge signed off on a temporary restraining order.
Now, the restraining order has been granted for 2 years ... and it requires Moniece to keep at least 100 yards away from her alleged victims and bars her from contacting or harassing them.
We reached out to Moniece's camp ... so far, no word back.