Blueface Gets in Bizarre Fight with Chrisean Rock in Hollywood, Caught on Video
Blueface
Fights Chrisean Rock on Streets of Hollywood
... Caught on Video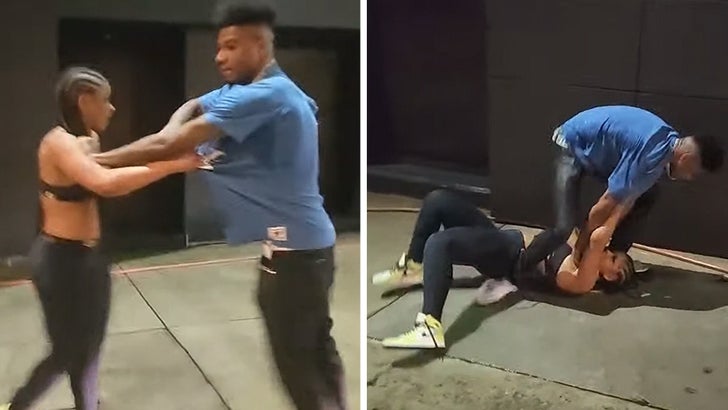 8/2/22
YouTube/ Billy John
8:08 AM PT -- A source within LAPD tells us there's been a crime report started, and the incident is officially under investigation. We're told cops will look to interview both Blueface and Chrisean, as well as review additional surveillance video from the scene. Once the investigation is complete, it'll be sent to prosecutors for possible charges.
7:15 AM PT -- Despite the fight, Blueface and Chrisean went home together ... we know this because he just posted video of them in a bedroom, which reveals what might have started their confrontation.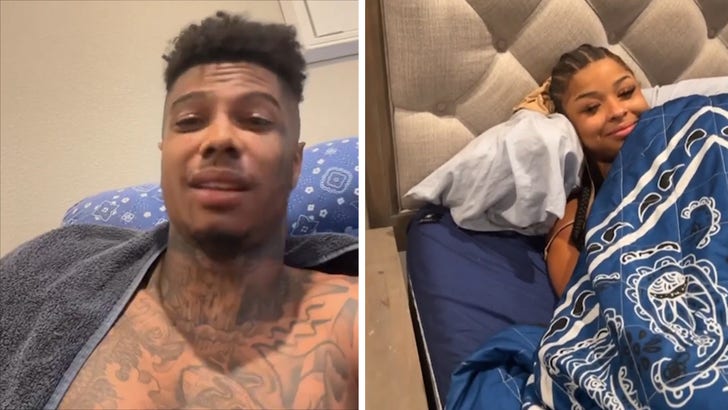 Instagram / @bluefasebabyy
In the video, he says he went through Chrisean's phone and claims he found out she was, at the very least, in touch with several other men. Blueface goes in on her pretty hard, accusing her of being a whore ... which she seems to be denying.
He also refers to her as Baby D and Rocky, and shows off a shiner under his eye. It's not a good situation.
Blueface got into a knockdown, drag-out fight with gf Chrisean Rock on the streets of Hollywood early Tuesday morning ... and it's all caught on video.
It appears Chrisean is the initial aggressor, following the rapper as he walks down the street and grabbing at his shirt, yanking him backward.
She pushes Blueface while still clutching his shirt, and then smacks him across the face.
Blueface then slugs Rock in the head, knocking her to the ground and ripping off the chain around her neck.
She then drags him by his shirt around the corner, where Blueface throws her against the wall and strikes her several times in the head and body.
It's a bizarre encounter ... at times seemingly in slow motion. Eventually, the fight just peters out, and they go their separate ways.
Cops were called but by the time they arrived both Blueface and Chrisean were nowhere in sight.
We've reached out to Blueface ... so far no word back.
Originally Published -- 6:25 AM PT