Joe Jonas Wears Ring at Concert Despite Looming Divorce from Sophie Turner
Joe Jonas
Wearing Wedding Ring Despite Looming Divorce
Joe Jonas has been shopping for divorce lawyers, as TMZ first reported, but he's not giving up the symbol of marriage ... he was wearing his wedding ring Sunday night at his concert.
Joe and his bros performed at the Moody Center in Austin, and the gold band on his ring finger was impossible to miss.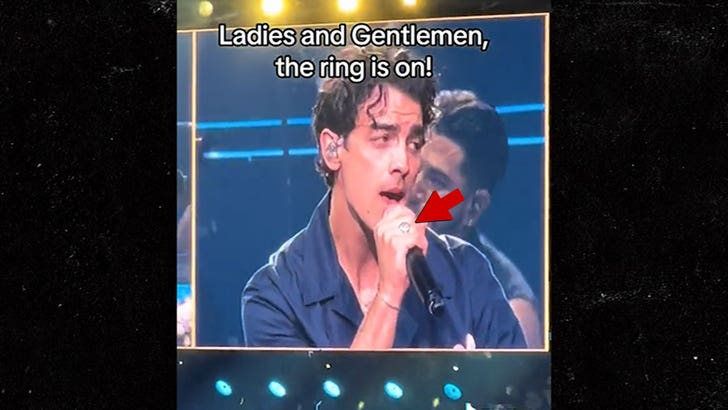 TikTok / @korndogkardashian
It's unclear what message he's sending, but it comes after fans noticed he had not been wearing the ring recently and people began to wonder if the marriage was in trouble.
TMZ broke the story ... Joe and wife Sophie Turner have been having problems for the last 6 months and Joe's team has contacted at least 2 divorce lawyers over the past few days for the purpose of ending his marriage.
As we reported, Joe has been caring for the couple's 2 young children most of the time over the last 3 months, even as the band toured the U.S.
TMZ also noted that regardless of whether he rocks the ring or doesn't ... our sources are firm on this much -- their marriage is circling the drain and on its way to family court in due time.
FYI ... Sophie has been open about her mental health struggles, telling Dr. Phil on his podcast she was sometimes bedridden with depression.