Israel Adesanya Says He'll Break Strickland's Jaw If He Talks During Fight
Israel Adesanya
I'll Break Sean Strickland's Jaw
If He Talks During Our Fight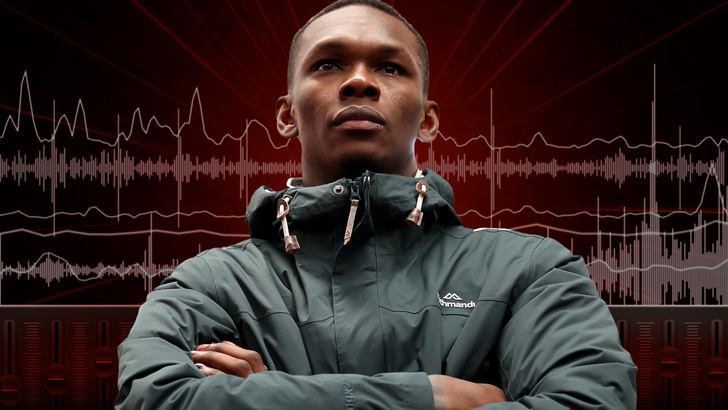 TMZSports.com
As sure as "one plus one equals two," Israel Adesanya says he's going to knock out Sean Strickland ... and if he runs his mouth during the fight, the UFC middleweight champion tells us he's going to straight up break his jaw!
"I do wanna shut him up and I'm gonna shut him up. I'm gonna break his jaw if he keeps talkin' to me while he's in there, trust. When you're talkin', you never know when a shot's coming, the jab can hit you while your mouth open and send your jaw to the back of your head," Izzy told TMZ Sports.
Of course, 34-year-old Adesanya and 32-year-old Strickland are headlining UFC 293 in Australia on September 9 ... and Izzy says Sean should just be thankful for the opportunity, and accept his ass-kicking.
"[Sean] should just thank me. He got his passport, he got the fight, he gets to travel out of the country for the first time, actually see the world instead of being a f***ing hillbilly and yeah, he should thank me. Should really appreciate the fact that I got him the opportunity and he's gonna get paid, he can buy his boat and then he can f*** off and make other opportunities."
Adesanya is coming off a massive win against his rival, Alex Pereira, at UFC 287 ... where he won his belt back in epic fashion with a 2nd round KO.
Strickland has won two fights in a row ... beating Nassourdine Imavov and Abusupiyan Magomedov in 2023.
Israel was originally going to fight number 1 contender, Dricus Du Plessis ... but he suffered an injury. Due to the circumstances, Sean, who is ranked 5th (behind Du Plessis, Robert Whittaker, Jared Cannonier, and Marvin Vettori), got the fight.
We asked Adesanya if Strickland deserved the fight.
"Do I think he deserves it? I think he's been in there long enough to earn it. To step in there with me, my ego says no. My ego says we're levels above. He knows it. I know but he knows he still has a chance of winning this fight. I just have to make sure it's the minimalist chance ever. That's my job," Adesanya told us.
"I know he's dangerous because a man with everything to gain and nothing to lose is a f**kin' dangerous man but I have a habit of making dangerous men look easy."