Shannon Sharpe Gets Bigfooted by Selena Gomez Outside L.A. Hotspot
Shannon Sharpe
Selena Gomez Makes Him Celeb Roadkill
... Inadvertently, of Course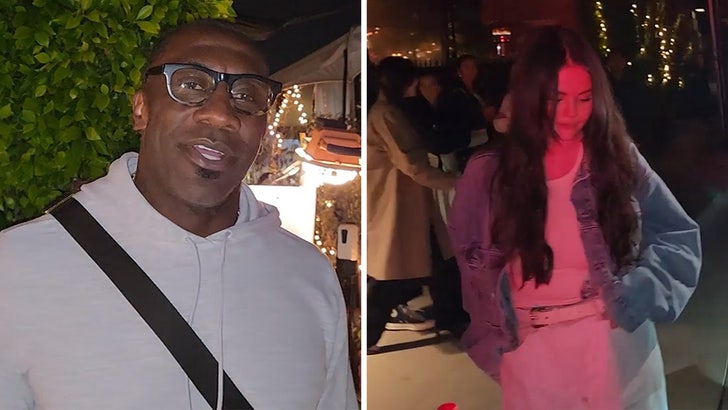 BACKGRID
Shannon Sharpe is a Hall of Famer, Super Bowl champion, and on TV every day, but the NFL legend is learning a lesson in Hollywood hierarchy ... 'cause his convo with cameras outside an L.A. hotspot got derailed by Selena Gomez.
The former Broncos tight end was choppin' it up with photogs after his dinner Monday night at Giorgio Baldi ... when out of nowhere, the singer and actress showed up behind him to make her way to her car.
The camera guy quickly shifted his focus to Selena ... asking Shannon to hold his thought on Team USA's performance at the FIBA World Cup so he could get his shot of the former Disney star.
After securing his footage of Selena, the photog made his way back to Shannon and apologized for the interruption .... but the ESPN host took it like a champ, saying, "Nah, bro. You good."
The two finished their chat about sports ... with Shannon praising Deion Sanders' successful season with the Colorado Buffaloes and how he handled the death threats surrounding Colorado State player Henry Blackburn.
The clip is the perfect example of the levels of Hollywood fame -- Shannon's massive in the sports world, but Selena is undoubtedly the bigger fish overall. No one's immune to it ... except for maybe Beyoncé, Taylor Swift or Barack Obama.
So don't sweat it, Shannon ... you're big time in our book.