Bill Belichick On Swift, Kelce, 'This Would Be The Biggest' Catch Of His Career!
Bill Belichick
On Taylor Swift, Kelce ...
'This Would Be The Biggest' Catch Of His Career!!!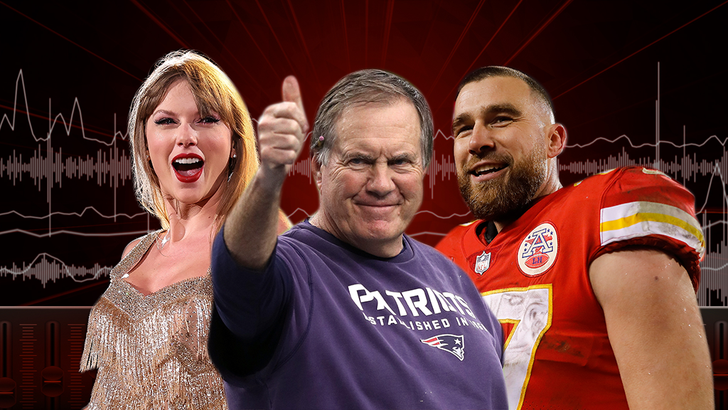 The Greg Hill Show
"I would say Travis Kelce's had a lot of big catches in his career," the six-time Super Bowl champion head coach said, "this would be the biggest."
Belichick weighed in on the budding Swift-Kelce romance on "The Greg Hill Show" ... some 24 hours after the pop star was seen cheering on the K.C. tight end during his game at Arrowhead Stadium on Sunday afternoon.
Belichick, of course, is a huge Swiftie ... attending one of her concerts at Gillette Stadium earlier this year -- before praising her for her performance a few months later.
And, it's obvious he's happy for Kelce for seemingly locking down some 1-on-1, dating time with the "Karma" singer now.
It's not yet clear, however, where Kelce and Swift's relationship currently stands ... while she was in his box hanging with Donna Kelce during the game and then spotted leaving with him after the contest -- there was no PDA in sight.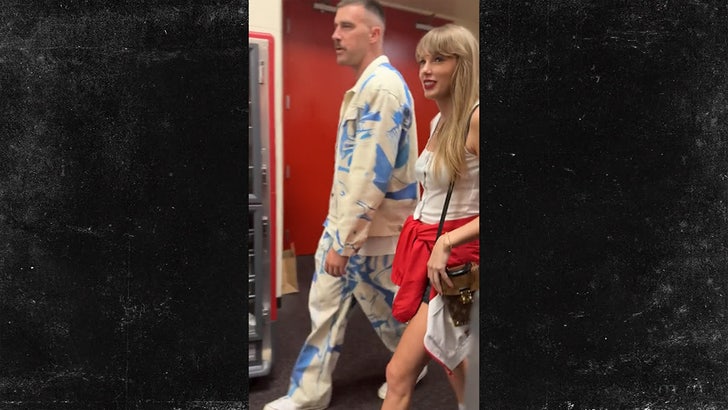 9/24/23
X/@paytonsun
Then again, the two were seen riding around Kansas City together later in the evening ... so maybe a love story is in the works after all -- something we know Belichick is ready to give Kelce some major props for!
Do you think Taylor Swift and Travis Kelce are the real deal, or just a PR stunt? Vote below.