Travis Kelce Says He Invited Taylor Swift To Chiefs Game, 'We'll See What Happens'
Travis Kelce
I Invited Taylor Swift To My Game
'We'll See What Happens In The Near Future'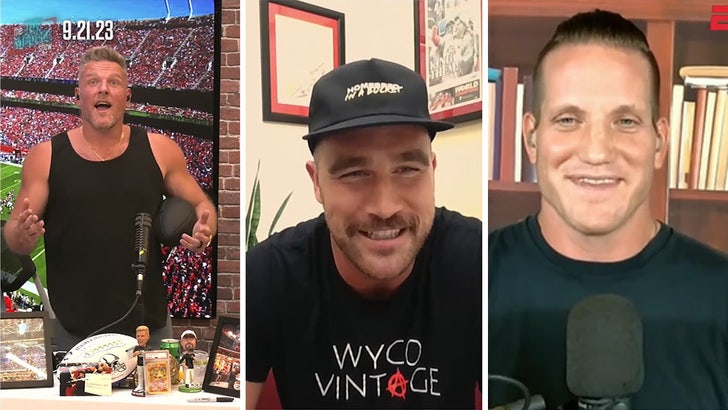 ESPN
Travis Kelce just confirmed he has at least made contact with Taylor Swift amid rumors the two have been hanging out recently ... revealing he invited the pop superstar to an upcoming Chiefs game.
Pat McAfee got the tight end to open up about rumors he's been quietly seeing Swift the last few weeks on Thursday's episode of the "The Pat McAfee Show" ... and while Kelce didn't exactly address any details head on -- he did admit he's been talking to the "Cruel Summer" singer.
"It's hilarious how much traction this has actually got," the 33-year-old said. "I think it's, right now, it's like that old game in school called 'Telephone,' where everybody is just whispering in each other's ear, just hearing some random stuff."
Kelce said his brother, Jason, has been one of the main reasons the gossip has exploded recently ... and he playfully scolded the Eagles star for it.
"The guy is absolutely ridiculous," Kelce said of his older bro, who's commented a few times on the potential relationship since last Thursday. "He can't stay out of the frickin' headlines."
"Please," Travis added, "everybody stop asking my brother about my love life."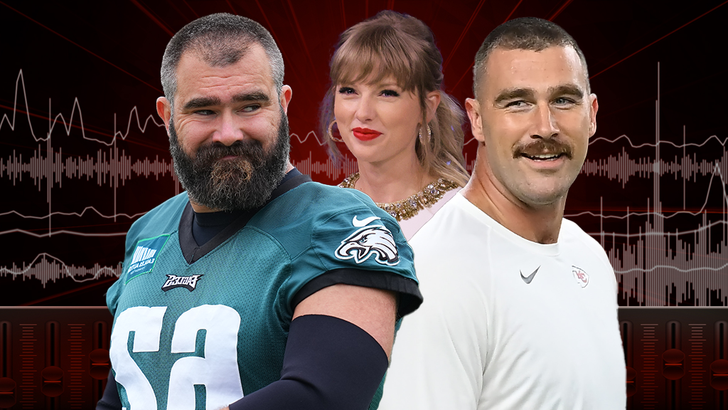 SportsRadio 94 WIP
Kelce previously said he wanted to shoot his shot in the form of a friendship bracelet with his phone number on it when she performed at Arrowhead Stadium in July, but had no luck connecting with her.
It certainly sounds like it eventually worked ... 'cause Kelce said he has, in fact, been in communication with Swift.
"I threw the ball in her court and, you know, I told her, 'I've seen you rock the stage at Arrowhead,'" he told McAfee. "'You might have to come see me rock the stage at Arrowhead and see which one's a little more lit.'"
"So we'll see what happens in the near future."