Taylor Swift Walks Out of Chiefs Game with Travis Kelce, Side-by-Side
Taylor Swift
Walks Away from Game w/ Travis ...
Side by Side, But No PDA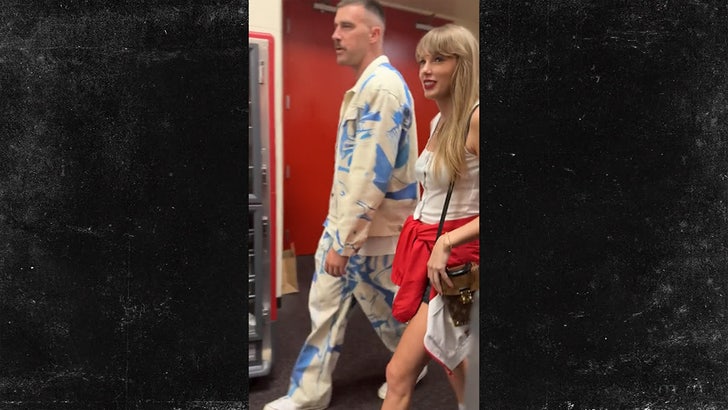 9/24/23
X/@paytonsun
The singer and NFL star walked out of Arrowhead side-by-side Sunday, cruising past stadium personnel and other media members. No hand-holding here -- but they're clearly in sync.
4:10 PM PT -- Travis Kelce and the Chiefs appear well on their way to a full-blown routing of the Chicago Bears -- an ass-whooping that Taylor Swift looked ecstatic to take in with a great view.
Check out these photos, obtained by TMZ, that show TayTay enjoying herself in the private box at Arrowhead Stadium alongside Travis' mom ... not to mention a bunch of pals she had around who were watching the game with her.
As you can tell, TS is having a blast ... and if this jubilance is suggestive of how things are going between her and TK -- that's a really good sign. BTW, eyewitnesses tell us Taylor and Donna Kelce chatted for a bit throughout the game ... and seemed to enjoy each other's company.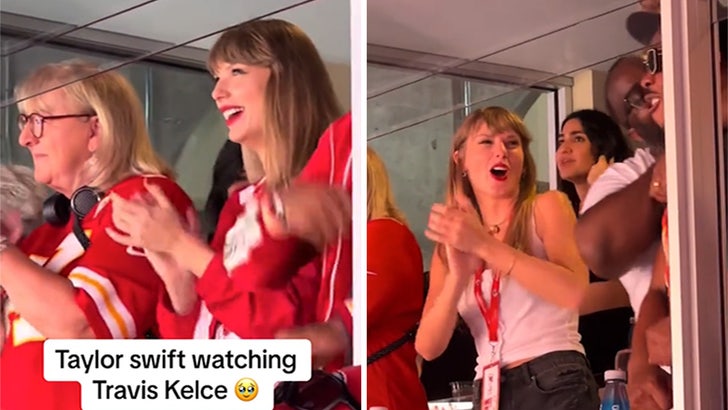 9/24/23
Taylor Swift appears to have confirmed the dating rumors about her and Travis Kelce -- 'cause she's in the building to watch his game right now ... standing next to his mama.
The pop star just showed up on FOX's NFL broadcast ahead of kickoff between the Kansas City Chiefs and the Chicago Bears. The Chiefs are at home today at Arrowhead Stadium ... and right as they started to introduce the game, they cut to TS in a private box.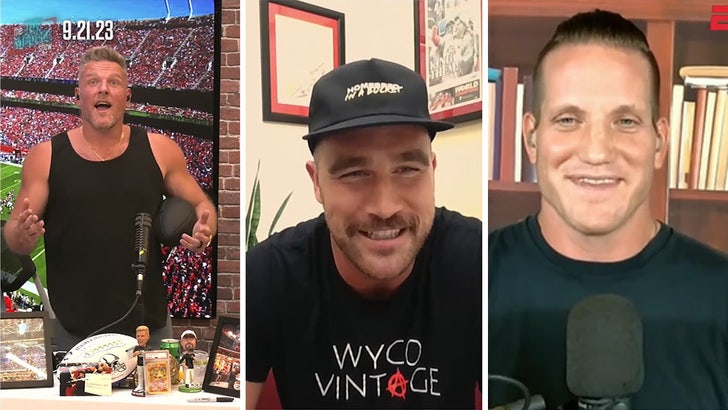 ESPN
TayTay was decked out in KC colors ... but more importantly, right next to Donna Kelce, TK's mother. When the camera came upon her, she started cheering and screaming.
Indeed ... the fact Taylor is there is a huge deal, and most certainly puts these rumors to rest. Obviously, they are in touch and they are hanging out ... and perhaps even more.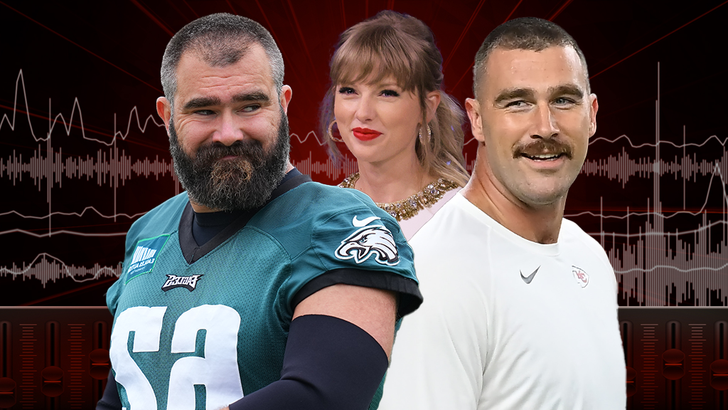 SportsRadio 94 WIP
Remember, just earlier this week ... Travis publicly said he'd invited Taylor to a game, and it sounds like she took him up on his offer pretty quickly.
This, of course, all comes on the heels of Travis's brother, Jason, apparently lending credence to all the speculation ... saying he believed all of it to be "true." We can see it with our own eyes now.
Unclear how serious they are with each other, but if history is any indication -- Taylor's love interests coming out to show support is a good sign that they're together.
How serious it is or how long it lasts ... time will tell. Have fun, you two!
Originally Published -- 1:33 PM PT