Jason Kelce On Taylor Swift, Travis Kelce Dating Rumors, 'Trav Is Having Fun'
Travis Kelce, Taylor Swift
Jason Talks Dating Rumors
'Trav Is Having Fun'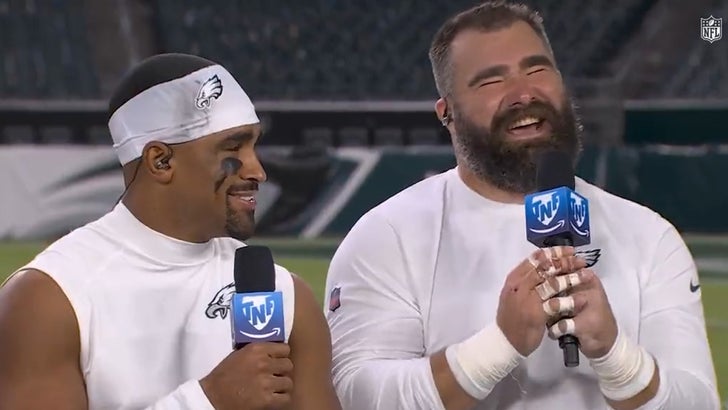 Amazon Prime
Are Travis Kelce and Taylor Swift an item? The NFL superstar's older brother wouldn't spill the beans on Thursday night -- though he did give a hint that suggested there might be at least some truth to the rumors.
Just after Jason Kelce and the Eagles whooped up on the Minnesota Vikings in Philadelphia ... the star center and his quarterback, Jalen Hurts, hit the Amazon Prime postgame set for what they thought would be some football talk.
A short time into the conversation, though, Hall of Famer Tony Gonzalez brought up Jason's brother's love life.
"I have a 15-year-old daughter," the ex-tight end said to the Eagles star. "And, she's a big fan of a certain pop star. And, you have a family member -- a brother, I think -- and I've been hearing rumors that there's maybe some stuff. Can you comment?"
Jason got a big smile on his face ... and while he initially side-stepped the question -- telling Tony, "I've seen these rumors. I cannot comment" -- when he expounded further, he didn't do much to dispel the chatter.
"Ever since 'Catching Kelce,' everybody's been infatuated with Travis' love life," Jason said. "So, I don't really know what's going on there. So, yeah, I know Trav is having fun. We'll see what happens with whoever he ends up with."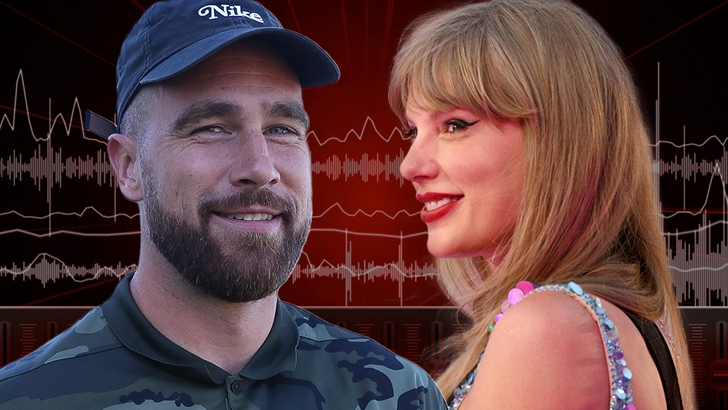 7/26/23
New Heights with Travis and Jason Kelce
Travis and Taylor were first linked to each other back in July ... when the Chiefs tight end attended her concert at Arrowhead Stadium with a clever plan to give her his number. While Travis said the scheme ultimately failed, there's been rumors ever since that the two found a way to hang out in the weeks afterward.
Neither Travis, who was last in a serious, public relationship with model Kayla Nicole in 2022, nor Taylor has commented publicly on the matter.
Do you want to see Taylor Swift and Travis Kelce date? Vote below.