Taylor Swift Wraps Arm Around Travis Kelce's Neck in First PDA Photo
Taylor Swift
Wraps Arm Around Travis Kelce
During Postgame Party
Taylor Swift and Travis Kelce are clearly two people comfortable with each other ... as Taylor draped her arm around the NFL stud's neck following his big team win Sunday.
Check out the pic, obtained by TMZ, showing Taylor very casually hanging on Travis as they spoke to Kelce's friends at a private party at Prime Social in Kansas City, Missouri.
Travis appears to be looking down, while Taylor engages in some conversation standing next to him.
As you can see, they were they were very comfortable holding court with TC's inner circle.
Travis reportedly rented out the rooftop restaurant/bar -- which is one of KC's trendiest spots -- to keep the party going with close friends, family and Chiefs teammates.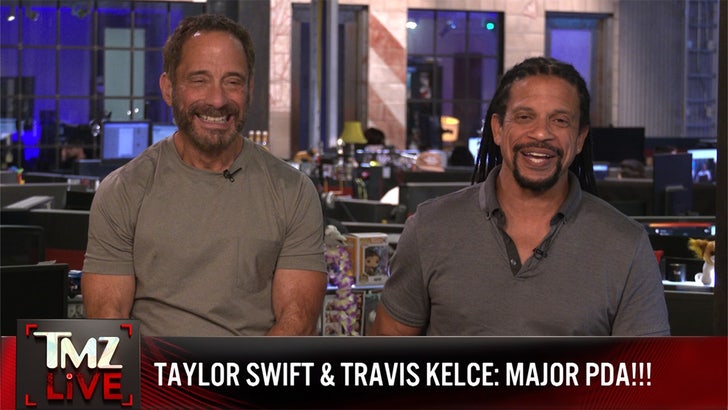 TMZ.com
As we first told you, Travis and Taylor's first rendezvous didn't come Sunday at the game ... our sources say they've actually hung out several times, just in more intimate settings.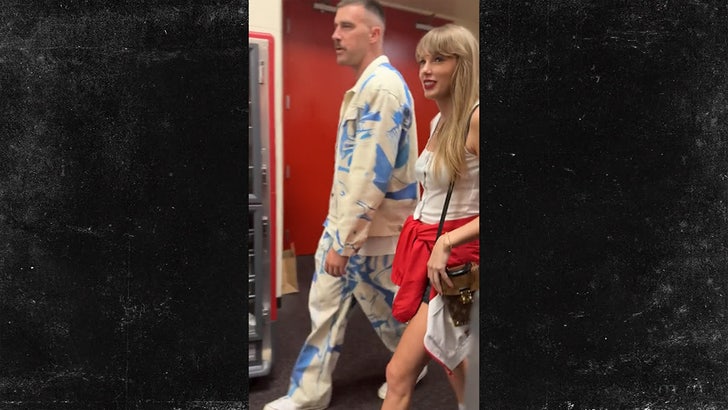 9/24/23
X/@paytonsun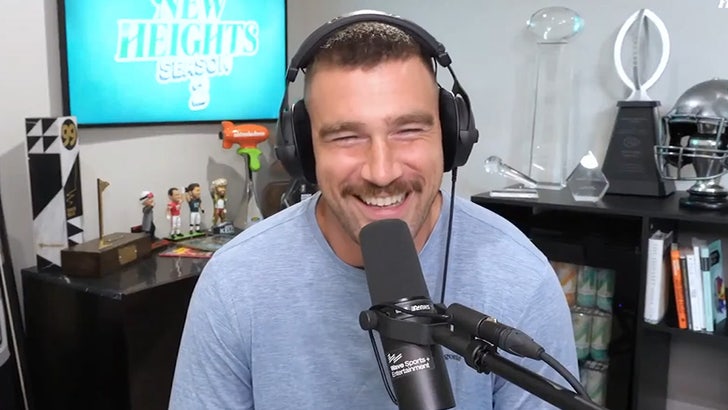 New Heights with Jason and Travis Kelce
Taylor's yet to say anything publicly about her situation with Kelce, but Travis spilled a bit Wednesday on his podcast "New Heights" ... calling T. Swift "pretty ballsy" for showing up to the game and hanging with his mom.
Lucky for Taylor, Travis caught a touchdown during the matchup -- something he does often -- but this one felt a little more special.
We covered it all on the latest episode of The TMZ Podcast, available on all podcast platforms.