Travis Kelce Opens Up About Taylor Swift Relationship, She's 'Ballsy'
Travis Kelce
Taylor's 'Pretty Ballsy!!!'
Opens Up About Relationship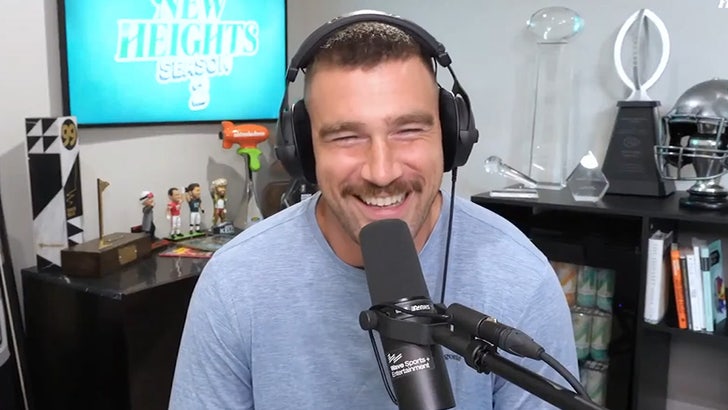 New Heights with Jason and Travis Kelce
The Kansas City Chiefs tight end sat down for an interview with the podcast he shares with his brother Jason Kelce called "New Heights," during which Travis admits he no longer has any privacy after Sunday's rendezvous with the pop star.
Check out the video ... Jason kicks off the convo by saying, "We've been avoiding this subject out of respect for your personal life -- now we've got to talk about it."
Travis replies, "My personal life that is not so personal. I did this to myself Jason, I know this."
Jason asks, "So Trav, how does it feel that Taylor Swift has finally put you on the map?"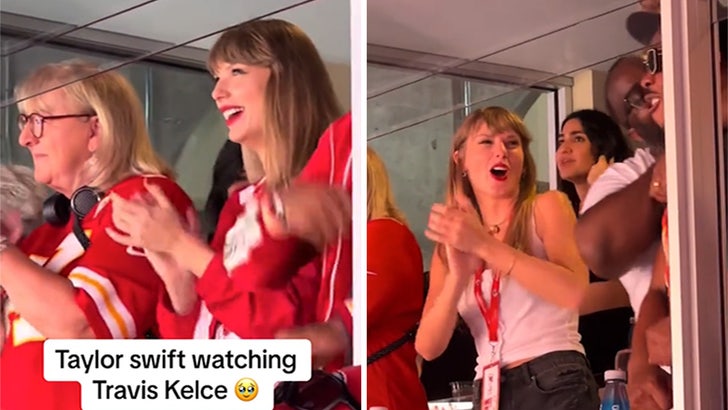 9/24/23
Travis starts chuckling before launching into how his life has changed since Taylor came into it. He says he's been seeing a lot more camera-wielding paparazzi with British accents outside his home, trying to catch a glimpse of him.
Travis also gave kudos to Taylor for being "pretty ballsy" by showing up at his NFL game and hanging out with his friends and family in his personal suite.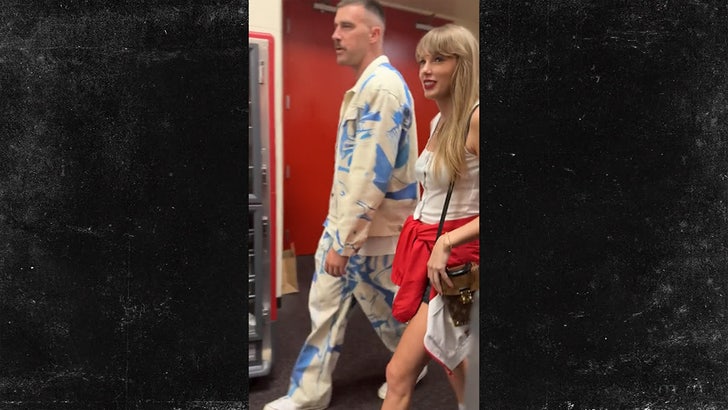 9/24/23
X/@paytonsun
He said she "looked amazing" and everyone saw her in a positive light, adding that it was a game he will never forget. He said the image that sticks out most in his mind was Taylor giving chest bumps and high fives to his mom.
He also mentioned the Taylor friendship bracelet he wore while also claiming he wanted to "respect both our lives."
But Travis never addressed the one burning question on people's minds -- is he dating Taylor Swift?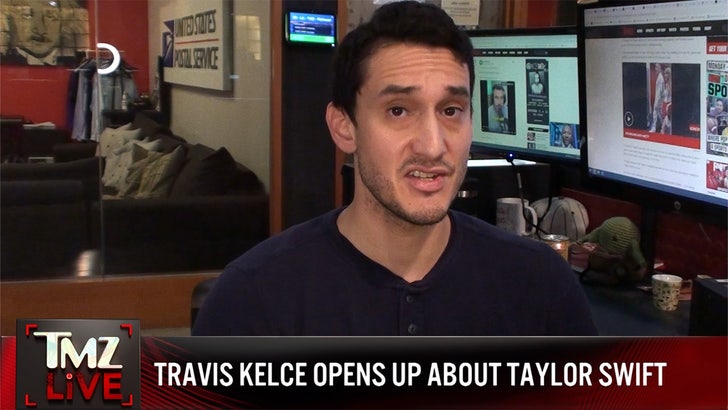 TMZ.com
Taylor and Travis have been hanging out privately over the last few months and there's clearly some sort of relationship ... as we reported, she was sitting on his lap during a party after Sunday's game.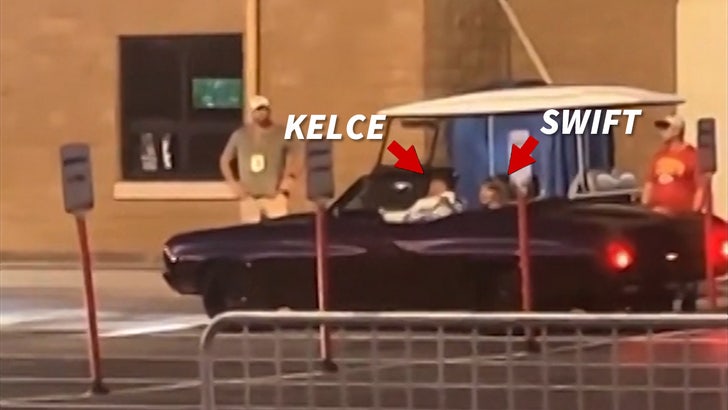 9/24/23
Of course, Travis has been the talk of the town --- and the world for that matter -- after Taylor swooped into Arrowhead Stadium to watch Kansas City trounce the Chicago Bears 41 to 10. After the game, Taylor and Travis were filmed fleeing the media circus in their getaway car -- and the rest is now history.
We covered it all on the latest episode of The TMZ Podcast, available on all podcast platforms.