Taylor Swift's Travis Kelce Date Honored With New Heinz Condiment
Taylor Swift
Heinz Honors Travis Kelce Date ...
New 'Seemingly Ranch' Condiment
Wanna eat like Taylor Swift at Arrowhead Stadium ... now ya can Swifties -- and it's all thanks to Heinz!!
The condiment company revealed on Tuesday it's debuting a new flavor honoring Swift's appearance at Travis Kelce's game on Sunday.
It's called "Ketchup and Seemingly Ranch" ... and it, of course, is a nod to the snack choice Swift made while she was hanging out with Donna Kelce in Travis' suite during Kansas City's blowout win over the Chicago Bears.
The pop star was seen munching on a piece of chicken with some ketchup and what her fans dubbed "seemingly ranch" -- and to capitalize on the moment, Heinz has made it possible for her and Travis' supporters to replicate the mini-meal.
Heinz says 100 bottles of the sauce will be made -- an ode to Taylor's favorite No. 13 and Travis' No. 87 jersey. No word yet, however, on when it'll go on sale or how Swifties can get their hands on it ... as the condiment co. has promised to release more info later this week.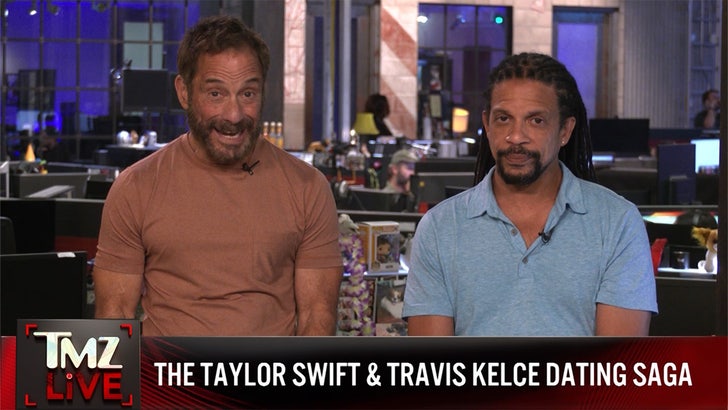 TMZ.com
Traylor-mania is officially here.