Taylor Swift Hit It Off with Patrick Mahomes' Wife Brittany At Travis Kelce Party
Taylor Swift
Hit It Off with Brittany Mahomes
At Private Post-Game Bash
Taylor Swift might be inching closer to adding another member to her girl squad ... and she's got some serious ties to Travis Kelce and the Kansas City Chiefs.
Sources with direct knowledge tell us Taylor and Chiefs' QB Patrick Mahomes' wife, Brittany Mahomes, really hit it off Sunday night at Kelce's private post-game party. Our sources say the two chatted a ton at the bash ... and at one point even took a shot together.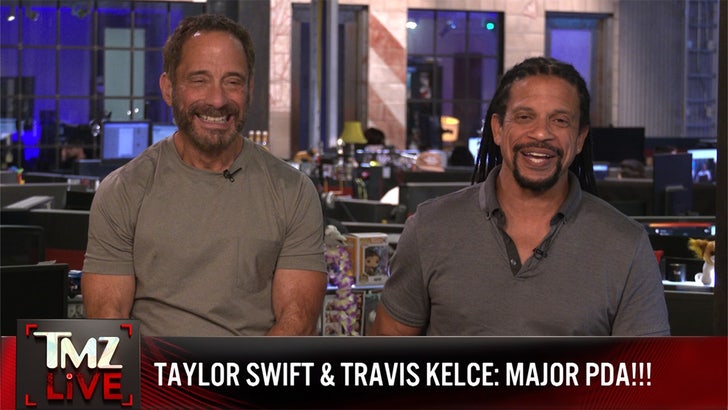 TMZ.com
What's more, we're told, Brittany and Taylor were overheard saying they wanted to stay in touch ... and have plans to meet up again in the near future.
Of course, Taylor's supposed to attend this Sunday's Chiefs game against The New York Jets at MetLife Stadium in New Jersey ... so they'll at least see each other at the game.
Brittany aside, Taylor also spent plenty of time with Travis at the party ... and could be seen with her arm draped around the NFL star in a photo we obtained from inside the event.
Brittany and Patrick's brother, Jackson, have been the faces of the KC team for years now (other than the athletes, of course) so to see Taylor take the spotlight has certainly been a shift in power.
Social media went wild during Taylor's appearance at Sunday's game when she sat in a private booth next to Travis' mom, Donna. Brittany wasn't in that box, but memes started popping up questioning whether or not she was jealous of the attention on Taylor.
Turns out she got to hang with Queen Swiftie ... private box or not.