Raiders Releasing Chandler Jones After Arrest
Las Vegas Raiders
Releasing Chandler Jones After Arrest
9/30 -- 1:16 PM PT -- Jones' days as a Las Vegas Raider are over -- the team is set to release the defensive end as a result of his arrest, according to reports.
11:16 AM PT -- The Raiders just released a statement on the arrest ... saying the team is "hopeful Chandler Jones receives the care that he needs. He, his family, and all those involved are in our thoughts"
The NFL also addressed the Jones news ... adding, "We have been closely monitoring the matter and have been in constant communication with the Raiders."
Chandler Jones was arrested early Thursday morning in Las Vegas, TMZ Sports has learned ... just hours after the Raiders star broke down in tears on social media.
The 33-year-old All-Pro was booked into Clark County Detention Center in Nevada around midnight ... where Jones still remains behind bars.
The exact details surrounding the arrest are currently unclear, but our sources tell us Chandler violated a protective order, so cops responded and arrested him.
Our law enforcement sources tell us the Super Bowl champion was cooperative while being taken into custody.
Jones has been away from the Raiders since September 5 after an alleged dispute over access to the team's facility. He has not played in any of their three games this season. The team's 1-2.
Chandler's behavior has caused some concern of late ... earlier this week Jones claimed he was forced into a mental health hospital against his will, and pumped with medicine he didn't want to take.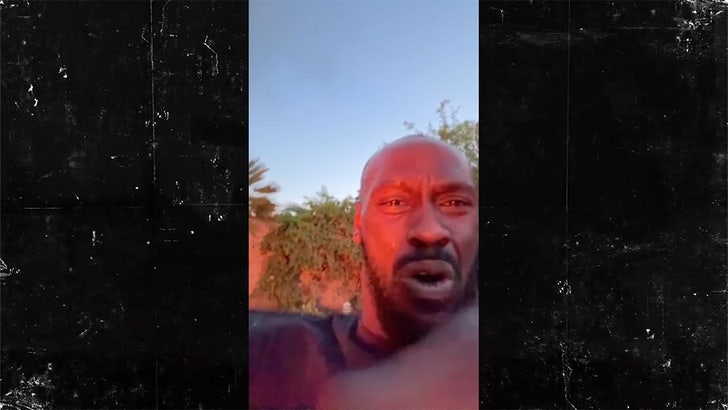 9/28/23
Chandler's behavior has worried the football community ... but he's been adamant that he's okay, and even wants to resume his career with the Raiders.
Originally Published -- 9:48 AM PT