Tupac Murder Suspect Keefe D's Arrest Video
Tupac
Murder Suspect Keefe D's Arrest Vid
... Goes Quietly, Thirstily
Tupac Shakur's murder suspect went out for his morning walk, and then suddenly found himself in handcuffs ... charged in the nearly 30-year-old unsolved case.
TMZ just obtained police body cam footage from Duane "Keefe D" Davis' arrest, and you see him walking down a residential street when cops pull up, and tell him he's being busted.
Keefe D is totally compliant throughout the interaction with Las Vegas cops ... he doesn't resist at all. In fact, his only complaint was that he was "thirsty as f***" for the bottled water he was carrying.
It's the first time we've seen the footage of Keefe D's arrest ... and he goes pretty quietly.
When officers put him in the car, he tells them he's a "pro" and climbs in the front passenger seat. He even engages in some casual conversation with one officer that makes it clear, Keefe knows exactly why he's being arrested.
In his words, he's involved in the "biggest case in Las Vegas history" ... and drops the exact date of Tupac's murder.
As we reported ... Keefe was arrested Friday and charged with one count of murder with a deadly weapon, plus a gang enhancement.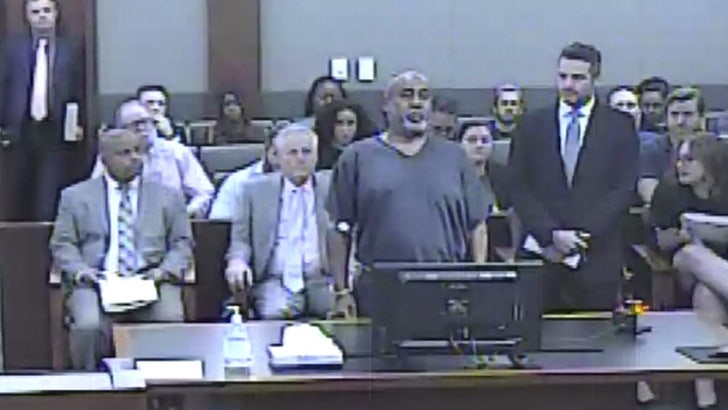 10/4/23
Tupac was shot and killed in Las Vegas in September 1996 ... and cops arrested Keefe over 27 years later ... saying his outspoken interviews about being involved in Pac's murder prompted them to reopen the case.
We covered it all on a recent episode of The TMZ Podcast, available on all podcast platforms.