Donna Kelce Says Travis Kelce, Taylor Swift Dating, NFL Laughing All the Way to the Bank
Donna Kelce
Travis Dating Taylor Has NFL Laughing ...
All the Way to the Bank!!!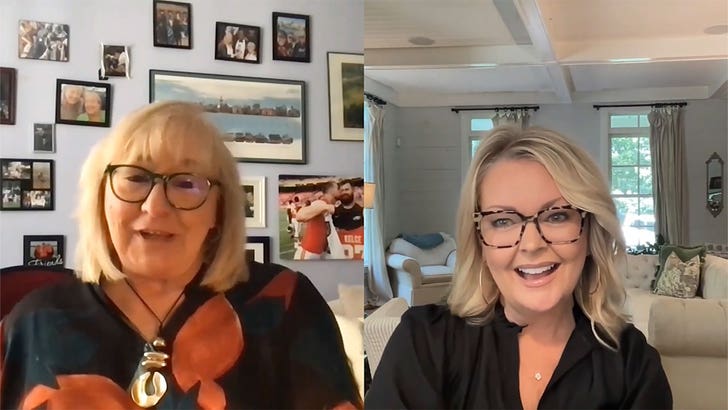 Got It From My Momma
Travis Kelce's mom is opening up about her son's budding relationship with Taylor Swift ... revealing that she's a HUGE fan of the pop star.
Donna Kelce sat down for an interview with host Jennifer Vickery Smith on the podcast "Got It From My Momma" -- and discussed a range of Taylor-related issues, including her 2 favorite songs: "Shake It Off" and "Bad Blood."
During Friday's episode, Donna also addressed all the drama surrounding Travis and Taylor's romance over the past few weeks since the couple went public.
Donna said, "I feel like I'm in an alternate universe. It's something I never thought I'd be involved with." She briefly mentioned her family has been targeted by "haters" who are unhappy about the relationship.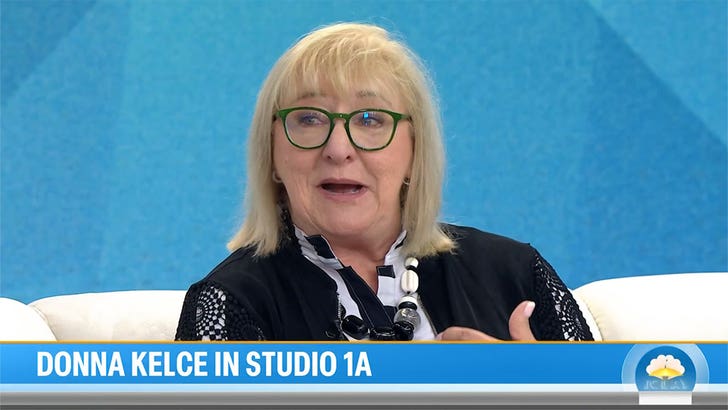 NBC
Now, Trav's mom also popped up on NBC's 'Today' Friday morning, and Hoda Kotb and co. asked her what it was like to sit next to Taylor in those stadium suites for 2 consecutive weeks. Let's just say it wasn't exactly a glowing review, and more than anything it seems like Donna's hesitant to get too excited about her son's new "situation."
But, she's also keenly aware that the NFL is "laughing all the way to the bank," with all the ticket sales at games Taylor has attended to watch Travis play with the Kansas City Chiefs.
On the podcast, Donna went on to say her family has given the NFL better publicity than any pricey PR firm, which would charge the league a million bucks.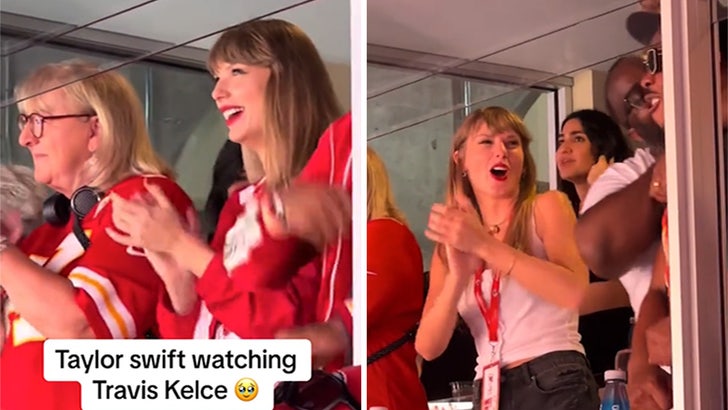 9/24/23
But, there's no bad blood between them. Donna says she's happy for the NFL, adding, "Good for them. They're getting the ramifications of everything."
As we reported ... Taylor and Travis started seeing each other several months ago - but they stayed under the radar at first. Now, the lovebirds are out there for all to see as Taylor has shown up at 2 of Travis' football games within the last few weeks.