Kanye West's New Album Being Shopped Around, Big Labels Steer Clear
Kanye West
New Album w/ TD$ Shopped Around
Big Labels Steering Clear
Kanye West apparently has a forthcoming album with Ty Dolla $ign that's all but ready to be released to the masses -- the only holdup now is ... who's gonna help him drop it???
Billboard reports that Ye's got new music on the horizon, including this joint collaboration between himself and TD$ -- which will mark his first big release since his antisemitic saga last year ... which put him on the outs with a lot of big-time Hollywood players.
Apparently, the aftermath of that is affecting KW's ability to get this album distributed right now -- but that's not to say he doesn't have options ... Billboard says he does. According to the outlet, Ye is weighing 5 different offers from smaller/lesser-known distributors.
One of those offers came from a music publishing company called Too Lost -- which launched just a couple years ago and which actually already holds the rights to Ye's music on YouTube. Now, it sounds like they're making a play to go all in on him for a straight-up album.
No word on who the other 4 offers are from, but Billboard says Kanye's going to make a decision soon -- and that the album should be released in the coming weeks ... including on all the big streaming services he'd need help from to reach the biggest possible audience.
Speaking of that ... Billboard says, citing sources, every major label is staying away from Ye right now -- and a big part of that has to do with his anti-Jew rhetoric from 2022, which seems to be at the forefront of record execs' minds considering Israel-Palestine right now.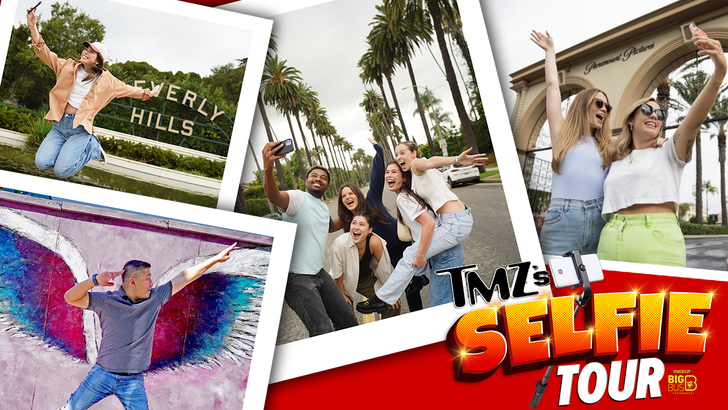 TMZ.com
They do note that his new album with Ty doesn't touch on any antisemitism in the songs -- at least based on what's been heard so far -- but he's still far too polarizing to get behind.
Interestingly enough ... Kanye himself doesn't seem to be over talking about Jewish people -- as he just recently filed for a trademark for the term "YEWS," which he wants to slap on a multitude of products and services. Whether that's the album name ... anyone's guess.
In any case, get ready to hear Kanye in the booth again -- dude's gearing up for a release soon.