Taylor Swift Introduces Ice Spice on 'SNL,' Travis Kelce Makes Cameo
Taylor Swift
Makes Cameo On 'SNL,' Says 4 Words
Travis Kelce Makes Cameo
Taylor Swift is so popular right now she can just say a few syllables -- and everyone goes completely nuts!!
Case in point ... Taylor made a brief -- and we mean very brief -- appearance on Saturday Night Live to introduce Ice Spice for her second performance of the evening, featuring the song, "Pretty Girl."
After a commercial break, Taylor popped up on screen and gave a four-word introduction to her music collaborator on the remix of her tune, "Karma." Taylor said, "Once Again, Ice Spice."
The crowd went absolutely crazy, screaming with applause!!!
Travis Kelce also made a cameo ... after Keenan Thompson joked that he was done with the NFL talking about Taylor's romance and wanted to hear from someone who actually talked football. Travis suddenly appeared and quipped, "Yes, me!."
And that was that. Taylor and her new beau, Travis Kelce, didn't stick around to hit the stage with the SNL cast at the end of the show, but host Pete Davidson thanked them for coming.
Of course, Taylor and Travis were in town making other big news, enjoying an intimate sushi dinner that turned into a media frenzy at Nobu in Manhattan Saturday night.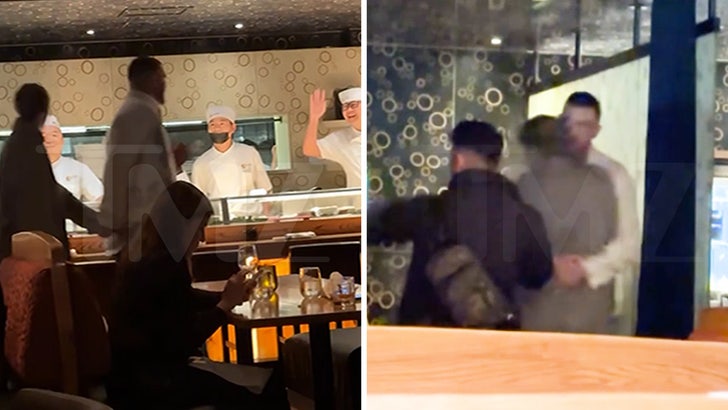 10/14/23
TMZ.com
An eyewitness tells us Taylor and Travis sat down next to each other and were cuddling throughout the meal.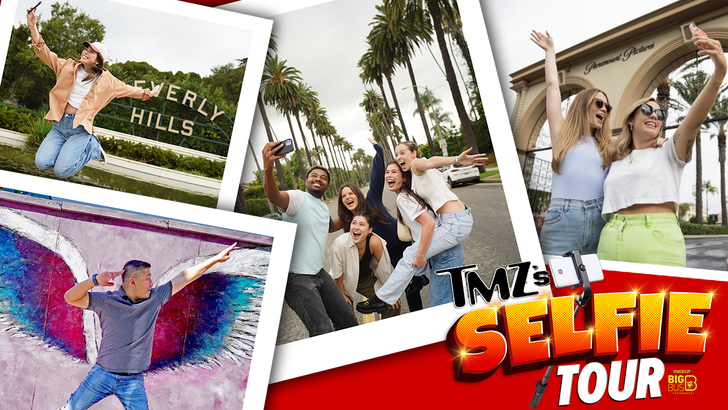 TMZ.com
This is the first time we've seen the two show such outward signs of affection in public. Looks like their new relationship is fast becoming serious.