Chandler Jones Arrested In Las Vegas Again, Tells Fans 'Pray For Me'
Chandler Jones
Arrested In Las Vegas Again
... Tells Fans 'Pray For Me'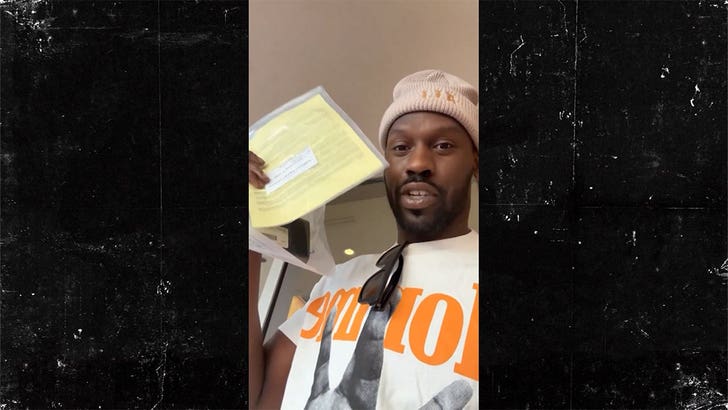 Instagram / @chanjones
Chandler Jones was just released from jail ... and apparently one of his first orders of business was to take a selfie video outside the station.
"Fresh out of jail again," Jones said in the clip. "Ya'll Pray For me."
Chandler Jones has been arrested in Las Vegas again.
The former Raiders star was locked up on Tuesday, according to jail records ... the second time in less than three weeks that police have placed the football player into custody.
Records show he was booked on a charge of violating a domestic violence temporary protection order ... and as of Wednesday morning, he remained behind bars.
No further details surrounding the arrest were made immediately available.
Jones was previously arrested for two counts of the same offense on Sept. 29 ... after authorities claimed he went to a woman's home, grabbed some of her items from her backyard, and then appeared to burn the stuff while "completely nude inside of his own backyard."
Jones was released by the Raiders shortly after the initial arrest.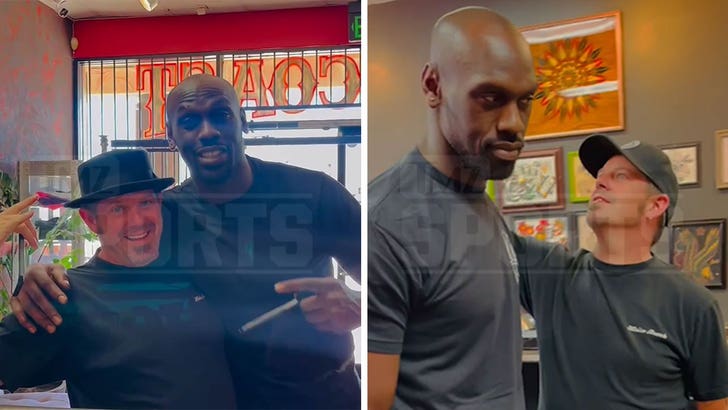 TMZSports.com
The 33-year-old, however, appeared to be in good spirits following it ... smiling and laughing with artists while at a local tattoo shop in early October.
Originally Published -- 9:06 AM PT