Jay-Z Advises Fans to Take $500K Over Dinner with Him: "It's a Bad Deal"
Jay-Z
Are You Crazy?!
Take $500K Over Dinner with Me
Jay-Z is advising all Twitter philosophers out there to take the proverbial "$500,000" over having dinner with him ... he's saying all the "jewels" they think they'll get are in his old albums!!!
HOV weighed in on the viral social media question Monday with Gayle King on "CBS Mornings," where he finally gave fans the answer key ... well, his, at least.
In case you're not hip, fans have been having a field day with the topic for YEARS ... debating if having just ONE dinner with Jay is worth more than $500K cash upfront.
Clearly an obvious choice for many, but some have argued that Jay will bless them with the missing link to create their own billion-dollar empire!!!
Jay's not exactly disagreeing with them, but he's saying there's a $499,989.01 discount just for listening to one of his old albums!!!
He touted cash-saving tactics on his last released album "4:44" back in 2017, and way back in 2009, he infamously rapped the lines ... "HOV on that new s**t, n****s like "How come?" N****s want my old s**t, buy my old albums."
Jay says he didn't name a batch of his albums "The Blueprint" just because ... he says the songs contain his life's work and everything he rapped about became true.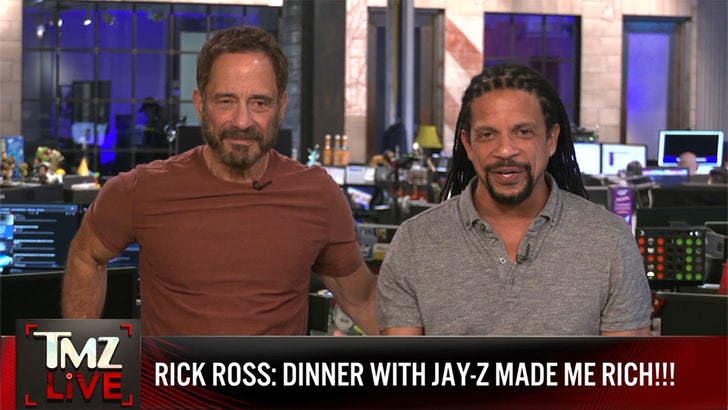 TMZ.com
With over 100 million records sold, the most Grammy wins for a rapper, and his Roc Nation label still going strong, no one's questioning him either.