Taylor Swift Reportedly Hits Billionaire Status
Taylor Swift
I'm Now A Billionaire ...
Thanks To 'Eras' Tour
Taylor Swift has yet another achievement to add to her long line of successes ... she's now a billionaire!!!
The Grammy-winning pop star currently has a total net worth of $1.1 billion and it's all thanks to her sold-out "Eras" tour that kicked off in March and extended through the summer, which also gave the U.S. economy a major boost, according to Bloomberg News.
Bloomberg says Taylor is one of just a few musicians who have reached this mountain top based solely on their concert and recording sales.
Needless to say, Taylor has had one helluva year so far. She's not only filling up huge arenas with her live performances, but she's also killing it at the box office.
In its first weekend, her concert film, "Taylor Swift: The Eras Tour," pulled in a whopping $96 million in the U.S. and Canada. AMC theaters reported that it was the highest-grossing concert movie ever domestically for an opening weekend.
What's more ... CNN says the "Eras" tour could bring $2.2 billion in ticket sales in North America alone making it the top-grossing tour of all time. Taylor ended the first leg of her tour in August, but there's a second leg launching next year in the U.S -- while her international leg begins next month.
As for her love life ... Taylor recently hit the jackpot with her new beau -- superstar Kansas City Chiefs tight end Travis Kelce.
The couple appears to be really into each other, going out and having all sorts of fun together. Taylor has even been attending Travis' NFL games and getting close to his parents.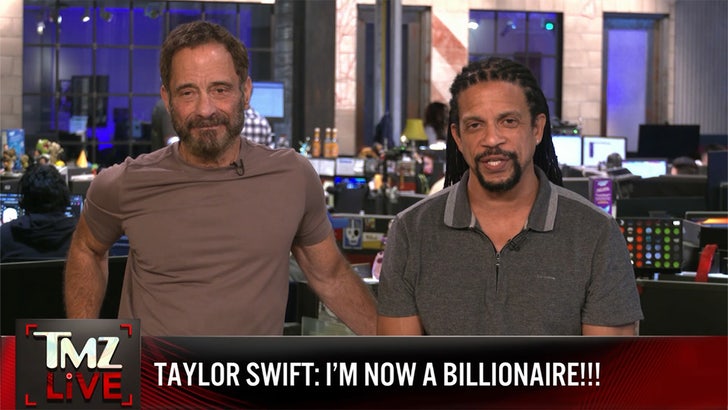 TMZ.com
Could there be wedding bells in their future? Time will tell.