Taylor Swift And Travis Kelce Skeletons Appear In Indiana For Halloween
Taylor Swift, Travis Kelce
Massive Halloween Skeletons Go Up
Taylor Swift and Travis Kelce's fling has now gotten the Halloween decor treatment ... popping up in an Indiana town as two massive skeletons.
The spooky era decorations recently appeared outside Michal Owens' house in Zionsville, IN -- the Swiftie's pair of themed skeletons are 12 feet high, with the Taylor look-alike rocking a shiny dress straight out of her "Eras" Tour wardrobe.
Michal says the blonde hairdo was a must, sewing 3 wigs together to pull it off. And of course, no Taylor Swift look could be complete without a bejeweled mic in her hand.
TS isn't the only one getting the transformation, though -- her rumored new boo, Travis, has been recreated in bone form just feet away from "Skaylor," fit with a huge Kansas City Chiefs jersey and a larger-than-life mustache.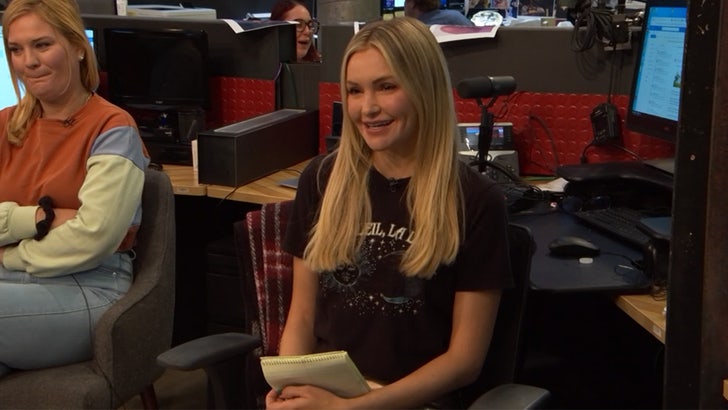 TMZ.com
Michal admits she's been getting quite the crowd to stop in front of her pad since putting up the undead lovers on her lawn ... but she's cool with it, as long as it doesn't lead to crashes!
This will likely be one of MANY Swift-inspired Halloween decorations going viral this year ... and don't get us started on the couple's costumes.