Kurt Angle Arrested -- Not DUI, But for Being Drunk in a Car
Kurt Angle Arrested
for Being Drunk in a Car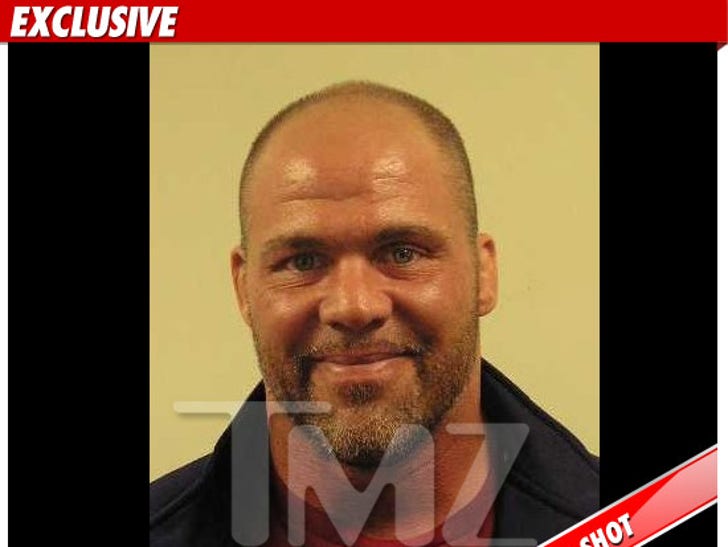 Wrestling superstar Kurt Angle was arrested early this morning in North Dakota ... TMZ has learned.
Law enforcement sources tell TMZ ... highway patrol in Grand Forks found Angle sitting in his car in the median separating lanes. We're told Angle told cops he had hit an icy patch in the road. During the conversation, cops say they smelled alcohol on Angle's breath. He failed a field sobriety test and was arrested.
Since cops didn't see Angle driving, he was arrested and later charged with being in control of a motor vehicle while intoxicated -- which basically means he was allegedly drunk behind the wheel but not actually driving.