Maurice Jones-Drew -- Injured NFL Star Wheels His Way Around New Orleans
Maurice Jones-Drew
Wheeling His Way
Around New Orleans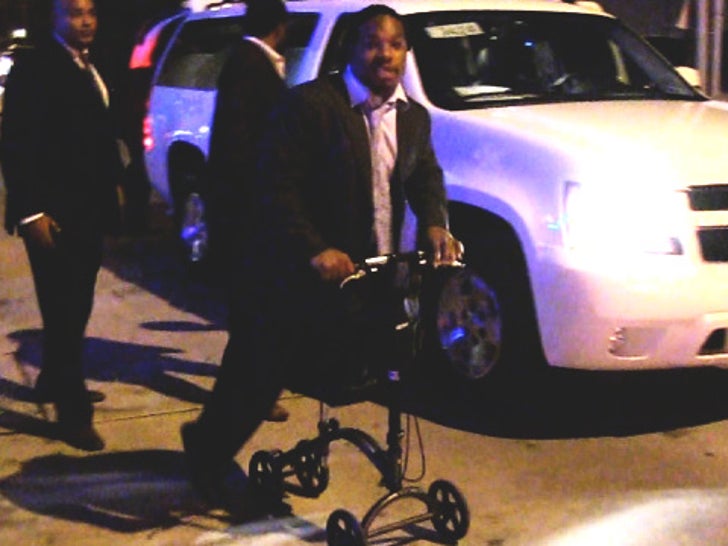 Jacksonville Jaguars running back Maurice Jones-Drew missed most of the season with a fractured foot, but he didn't let that stop him from partying in New Orleans last night ... on a scooter.
MJD underwent surgery last month after only playing in five games this season. He wasn't about to let the injury make him miss the Super Bowl, where we spotted him all dressed up and wheeling his way around town.
The three-time All-Pro is no stranger to partying on wheels ... we spotted him out in Hollywood last month doing the same thing.
Can't keep a good man down.