Mama June Hits the Beach -- I'm Just Like Pam Anderson!!!
Mama June
Hits the Beach
I'm Just Like Pam Anderson!!!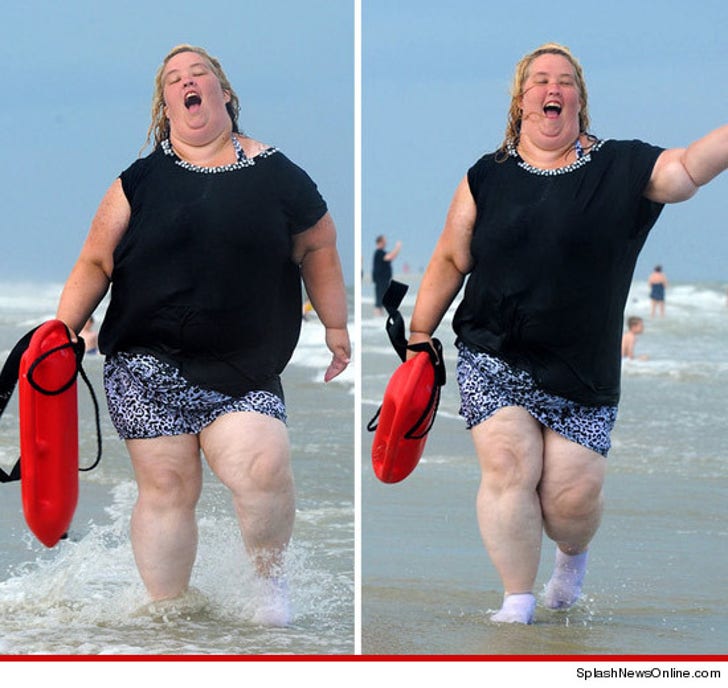 EXCLUSIVE
Eat your heart out, David Hasselhoff!!!
For the first time in her life, Mama June splashed around in the Atlantic Ocean ... during a family vacation to Tybee Island in Georgia this week.
June posed for some Baywatch-inspired photos ... helped bury Uncle Poodle in the sand ... all while keeping an eye on Honey Boo Boo, who went crazy with an inner tube.
After the outing, June facebooked about her day in the waves ... writing, "Omg had a blast on tybee today a first time ever at a beach for pumpkin katilyn and alana and my first time going in the ocean."