Kanye West -- ANGRY FACE with His Baby (Grand) Mama
Kanye West
ANGRY FACE
w/ His Baby (Grand) Mama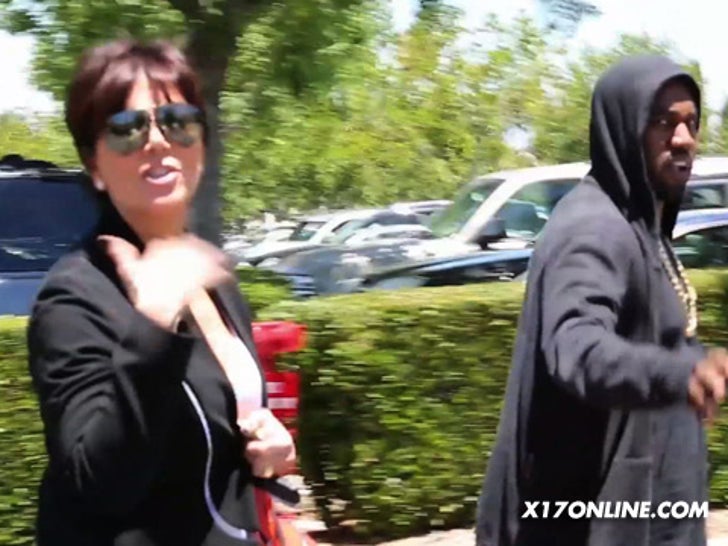 Looking like a Sith lord, Kanye West spent some quality 1-on-1 time with his baby's mama's mama Kris Jenner in Los Angeles today ... and shocker, he wasn't in a very friendly mood!
Kanye made it clear he didn't wanna talk right from the start ... and Kris, obviously aware of Kanye's explosive temper, playfully (or nervously) signaled to the photog to back off before K blew his top.
Thankfully, the photog took Kris' warning ... and no one was hurt in the making of this clip.
It's the first time we've seen Kanye out in public since the birth of his daughter North.
As we previously reported, Kim is in hiding with the child at a secret location so they can bond without the cameras around.
There are rumors that Kim will debut the kid on Kris' new talk show.
Smile Kanye ... it's gonna be ok, man.