Dodger Stadium -- Foreclosure Looms, UNLESS ...
Dodger Stadium
Foreclosure Looms
UNLESS ...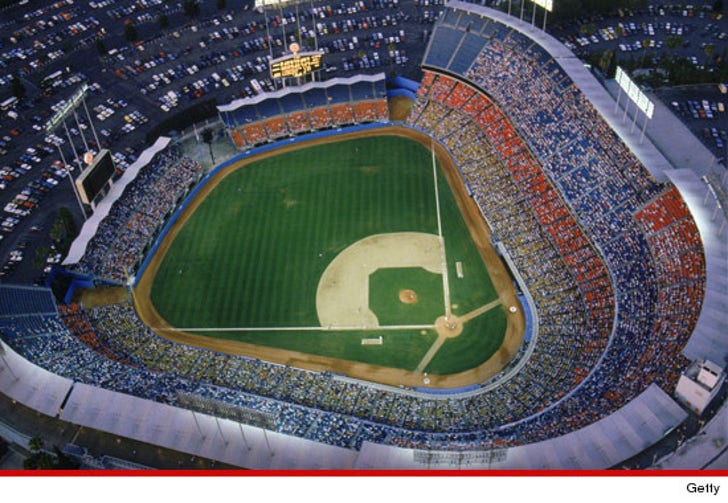 EXCLUSIVE
Dodgers Stadium could be renamed Beamish Waterproofing Stadium unless the team antes up more than $4 million ... TMZ has learned.
TMZ has obtained liens that have been filed against the Stadium, for services that have gone unpaid. Here's the breakdown:
-- Raymond-Southern California, Inc. ... $2,037,689 for improvements of IDF rooms, clubhouse, press box, concessions and retail
-- Mark Beamish Waterproofing, Inc. ... $129,014 for caulking and sealants
-- ValleyCrest Landscape Development, Inc. ... $443,609.50 for tree location, landscaping and irrigation
-- Safe Scaffolding ... $63,808.02 for erecting and dismantling scaffolding
-- Muir-Chase Plumbing, Inc. ... $1,180,684.94 for plumbing materials and labor
Total delinquency: $3.854,985.46 ... plus interest.
A spokesman for the Dodgers tells TMZ ... this is a big misunderstanding, "It is not uncommon to have liens while the process of verifying bills goes on," adding, "all payments are now being processed." The rep expects the liens to be removed shortly.
Here's the upside ... fans with plumbers crack would get in free.