Lamar Odom -- The REASON Robert Shapiro Took the Case
Lamar Odom
The REASON Robert Shapiro Took the Case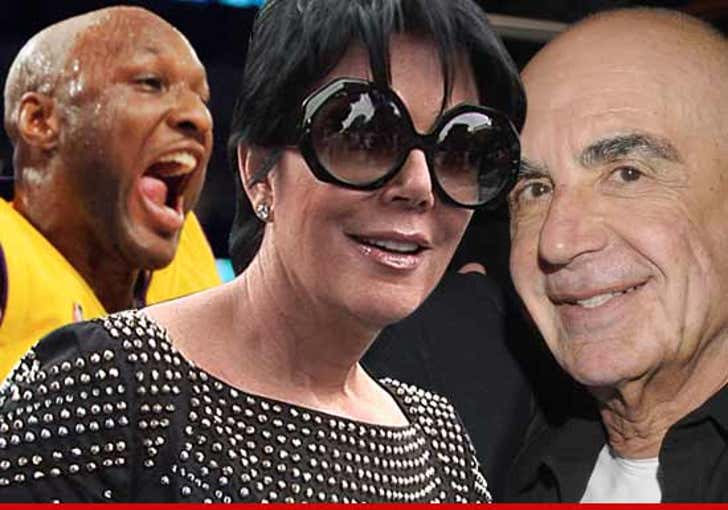 EXCLUSIVE
Kris Jenner quarterbacked the move to get attorney Robert Shapiro involved in representing Lamar Odom in his DUI case for one big reason ... and it's not about the criminal case.
Sources familiar with the situation tell TMZ ... Kris went to Shapiro because of his personal experience with drug addiction.
Shapiro's 24-year-old son Brent died of a drug overdose in 2005 -- and Shapiro has been involved with drug addiction foundations and charities ever since.
We're told Kris wants Shapiro to not just represent him in the DUI case -- which frankly is a case that will almost certainly end in probation and license suspension -- but she wants him to become a voice, urging Lamar to seek help.
We're told ... although Kris has asked Shapiro to represent Lamar -- and Shapiro has agreed -- Robert told her he would not take the case unless Lamar is open to treatment.