Kardashians to Lamar Odom, Bruce Jenner: Come To Our House on Thanksgiving!
Kardashians to Bruce & Lamar
Come to Our House for Turkey!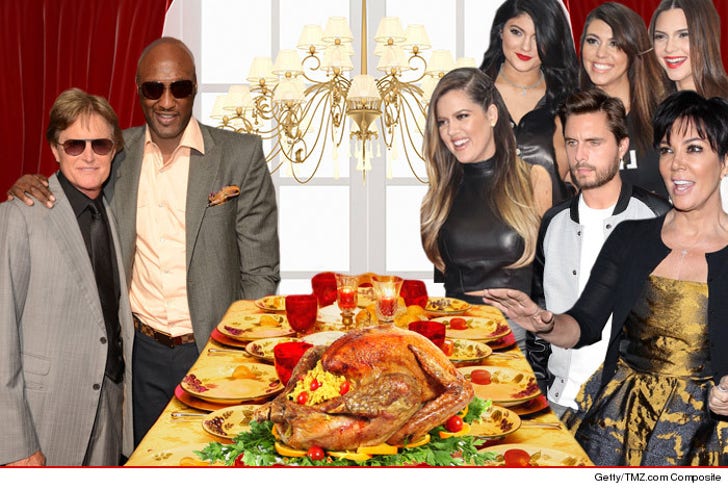 EXCLUSIVE
Our Kardashian/Jenner sources say ... Bruce has already accepted. We're told Bruce is surprised anyone would even question whether he's going. He's telling friends, "Of course I'm going. It's my family."
The jury's out on Lamar -- he hasn't said yay or nay.
As for why the doors are wide open ... the Kardashians say Bruce and Lamar are family and "always will be."
By the way ... guess who won't be there -- Kim, Kanye and North West. He's in Miami on tour, and they're along for the ride.